With the postal system facing ongoing deficits, last week's the House Oversight & Government Reform Committee focused its attention on Postal Service reform.
Committee chairman Jason Chaffetz (R-UT) began the hearing by stating that the proposal for mandating postal retiree participation in Medicare as a condition of eligibility for participation in the Federal Employees Health Benefits Program as "one of the most key elements, biggest elements, in our drafting and coming forward with a reform package that has a vibrant and sustainable Postal Service."
Postmaster General Megan Brennan testified before the committee urging "full Medicare integration for parts A, B and D, for postal retiree health plans," saying that "by requiring full Medicare integration for postal service retirees, we will essentially eliminate the current unfunded liability of retiree health benefits."
National Association of Letter Carriers President Federic Rolando also testified in favor of the change as the spokesman for nearly 200,000 active letter carriers and 90,000 retired members who maintain their membership in NALC as federal annuitants.
In his testimony, NALC President Fredric V. Rolando described the reform:
"FEHBP plans would segregate postal employees and postal annuitants into a separate risk pool and all postal annuitants would enroll in Medicare Parts A&B when they reach age 65, with an opt-out option for hardship cases. (At present, 80-90% of postal annuitants already voluntarily enroll in the two main parts of Medicare.) The proposal would also give FEHBP plans access to low-cost prescription drugs made possible by the Medicare Modernization Act. That is the 2006 law that created Medicare Part D plans. However, postal retirees would not have to enroll in Part D plans to gain access to these 7 cheaper drugs. Instead, FEHBP plans would arrange to get the inexpensive drugs and the savings would help reduce FEHBP premium costs. About half the reduction in the Postal Service's unfunded liability would come from lower cost drugs; the rest from maximizing the participation in Medicare Parts A and B."
Dissenting from this opinion, National Active and Retired Federal Employees Association National President Richard Thissen has sent a letter to the committee stating that "postal retirees earned their health benefits throughout long careers of service. They should not be required to pay for additional health insurance coverage as a condition of continuing to receive those benefits." NARFE does state that it "has no objection to this requirement for current employees (future retirees)."
Forcing postal retirees to participate in Medicare may open the path to making Medicare mandatory for all Federal retirees, although the majority of Federal retirees age 65 and older already voluntarily participate in Medicare.
Not discussed in the hearing was the possibility that this "reform" might become just the first step in removing federal retirees from FEHBP altogether as Congress wrestles with ongoing federal deficits.
Already fewer private sector employees are being offered post-retirement health insurance. Twenty-three percent of large firms (200 or more workers) that offer health benefits to their employees offered retiree coverage in 2015, down from 66 percent in 1988, according to the most recent Henry J. Kaiser Family Foundation's 2015 Employer Health Benefits Survey.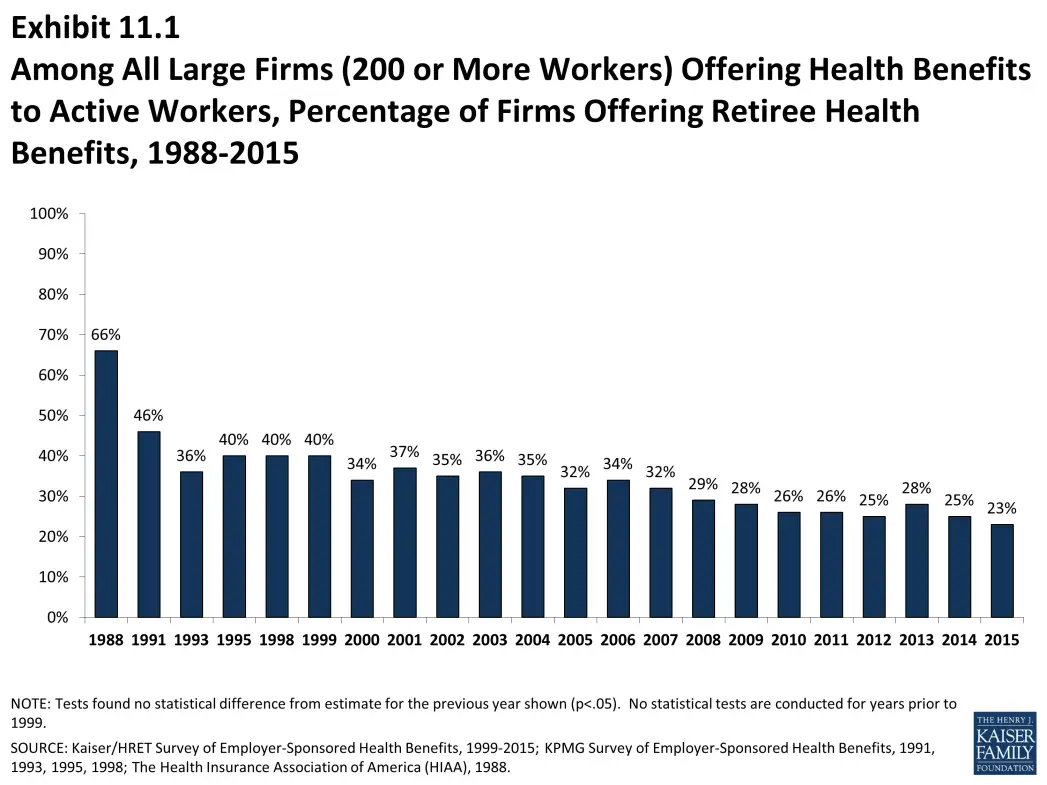 One option that would save OPM millions of dollars would be eliminating FEHB for retirees and substituting a type of defined contribution plan for health care known as a private exchange.
According to the 2015 Aon Retiree Health Care Survey, "31 percent of plan sponsors surveyed already leverage individual market options, including retiree exchanges, for all or a portion of their Medicare eligible populations. For those plan sponsors that do not, 61 percent of respondents are considering this approach for at least some portion of their retiree population in the future."
In Georgia, retirees from the University System of Georgia (the state's public colleges and universities) were forced out of the state's health insurance plan this past year and placed in a private exchange run by Aon Hewitt, which allowed the retirees to choose from several health benefit options within the exchange.
The Georgia retirees were allocated $2,736 ($228 per month) for each retiree and retiree spouse to be used to purchase insurance and cover other medical costs through plans offered by the private exchange. Creating a private exchange capped the cost of retiree benefits for the university system and eliminated unfunded future liabilities.
While making Medicare mandatory for retirees may be a first step, it is unclear whether reform of Federal retiree health benefits will end with this change or proceed further in the future.