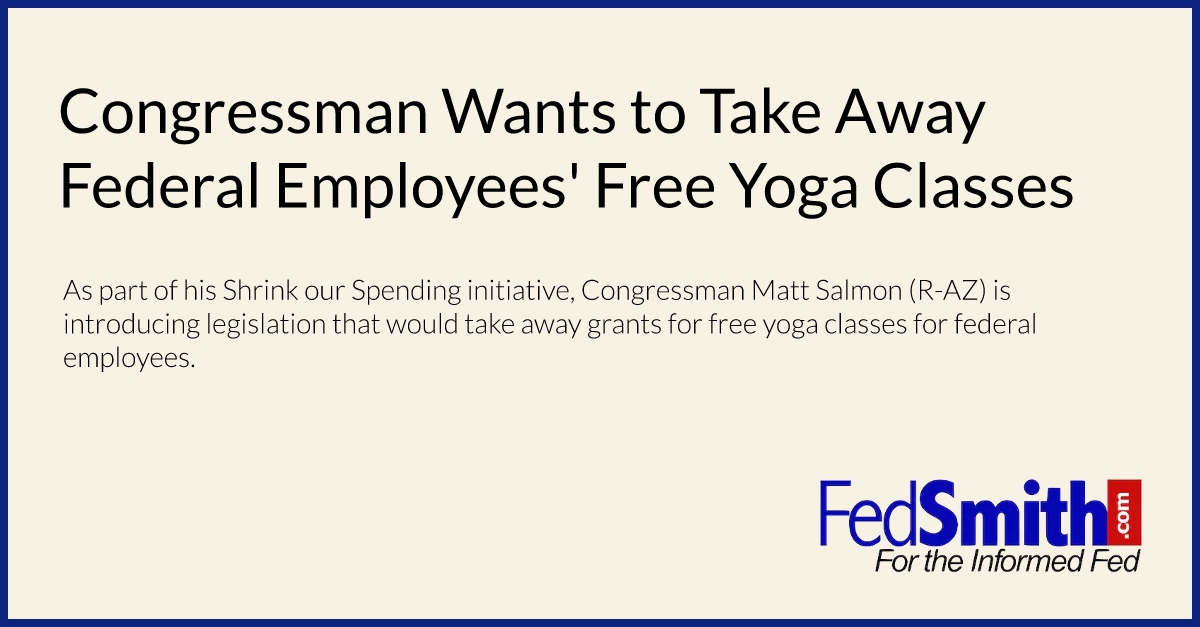 Congressman Matt Salmon (R-AZ) doesn't think federal employees should be provided free yoga classes at their agencies.
As part of his Shrink our Spending initiative, Salmon has introduced legislation (H.R. 5242) that would eliminate grants for yoga classes for federal workers.
"This bill is about sending a simple message: The government isn't Google, so stop trying to be," said Salmon.
According to a press release from Salmon's office, the federal government uses taxpayer funds to provided amenities to the federal workforce among which are free yoga classes. Between just two federal agencies, the State Department and the Department of Energy, the total tab for for yoga and pilates classes totals more than $168,000 in the last 5 years.
Salmon added, "Startups across our country are offering unique benefits to their employees in exchange for working in a developing business with a new culture. But bureaucrats in Washington are already being paid by the taxpayer's hard work and such 'fringe benefits' are nothing more than a waste of dollars already taken away from American families."