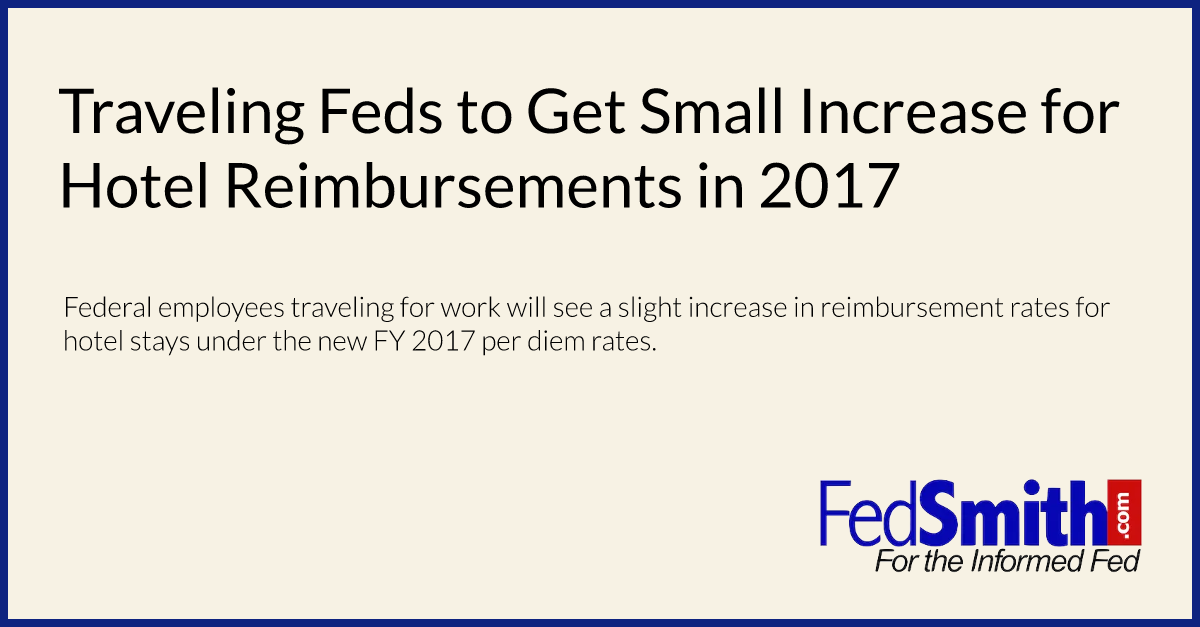 employees traveling for work can begin budgeting for trips next fiscal year.
The General Services Administration has released the 2017 per diem rates which will take effect on October 1, 2016.
Federal workers can be reimbursed up to $142 a day in expenses they incur while traveling. $91 of the $142 is for hotels and $51 for meals and incidentals. The meals and incidentals rate is the same as in 2016, but the $91 for hotels is up from $89 per night in 2016.
By law, GSA sets these rates for the Continental United States annually. Based on local market costs of mid-priced hotels, lodging per diem rates provide caps, or maximum amounts, that can be reimbursed to federal employees for lodging and meals while on official travel. As an additional savings measure, GSA's methodology includes taking five percent off of the final average daily rate in each location.
The new rates can be found on the GSA website at http://www.gsa.gov/perdiem. Rates can be looked up for an area on the website or via a mobile app, or the complete database of rates can be downloaded.