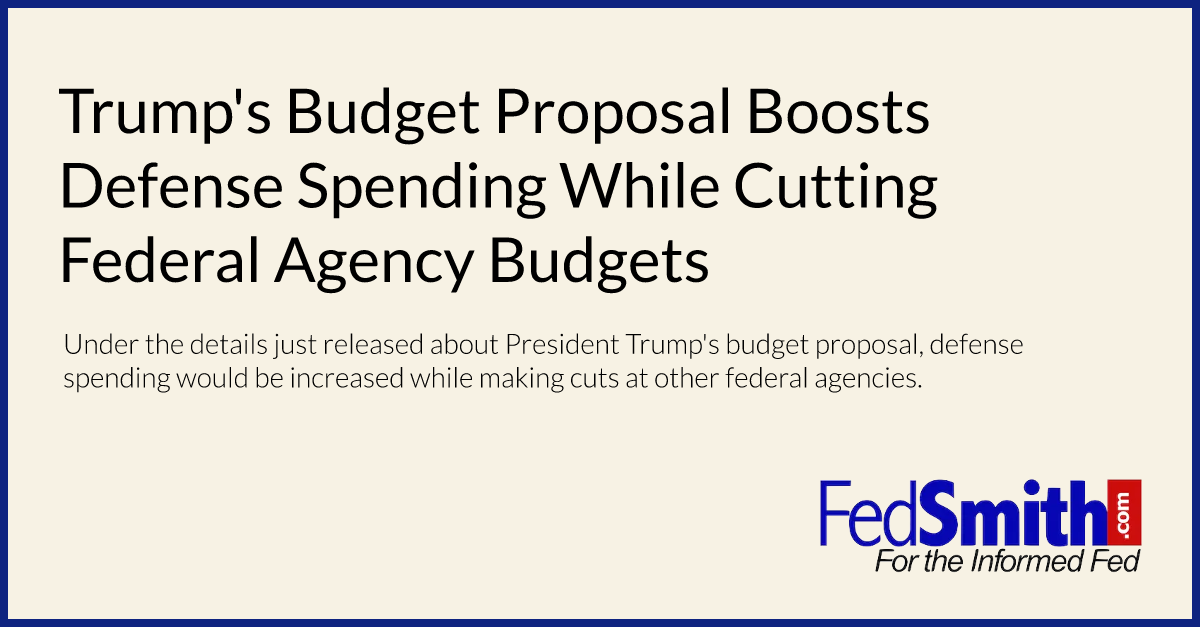 President Trump's budget proposal will increase defense spending by cutting other federal agencies' budgets.
The budget proposal, which is scheduled to be sent to agencies today, would increase defense spending by $54 billion according to news reports. The funding for the increased spending would be raised by cutting back on other agencies' budgets by the same amount.
Agencies likely to experience some of the cuts include the Environmental Protection Agency and State Department, according to officials familiar with the proposal.
One official told Reuters that the State Department budget could be cut by as much as 30% which would include eliminating various programs within the agency.
Past reports have indicated that the EPA is likely to be targeted for cuts under the Trump administration, so proposed cuts such as these should not come as a surprise. The former leader of Trump's EPA transition team said that the agency's workforce could be targeted for cuts as high as 50%.
The budget proposal from the White House is not final, and federal agencies can and likely will argue for more funding, certainly if they are facing cuts under the proposed budget. Finalized spending plans must be approved by Congress.
Reports indicated that the budget proposal would not make any significant cuts to Medicare or Social Security, programs which Trump had promised when campaigning that he would not touch.
"This budget will be a public safety and national security budget," said President Trump in a press conference on the budget. "It will include a historic increase in defense spending to rebuild the depleted military of the United States of America at a time we most need it."
The budget is currently scheduled to be submitted to Congress next month.