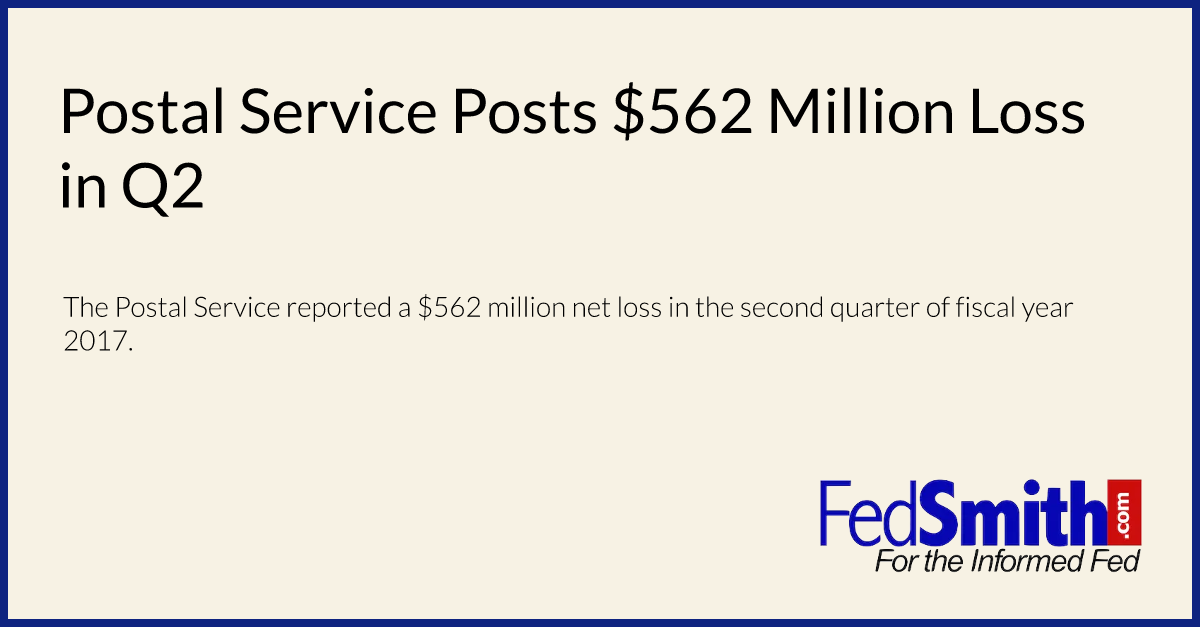 The Postal Service continues to lose money, albeit at a slightly less frenetic pace. It reported a net loss of $562 million for the second quarter of the current fiscal year (January 1, 2017 – March 31, 2017), marking 10 years in a row now that it has lost money.
The loss, however, represented a decline from a $2 billion net loss a year ago, a sign of some improvement. The Postal Service said this was due to declines in operating expenses which it deems "outside of management's control." Examples include a decline in the cost of mandatory retiree benefit programs which fell by $1.2 billion due to changes in funding requirements that took effect in 2017, and workers' compensation expenses declined by $1.1 billion due largely to fluctuations in interest rates.
Operating revenue for the quarter was $17.3 billion, a decrease of $474 million from the same period last year.
Revenue from First-Class Mail and Marketing Mail decreased $606 million and $331 million, respectively, over the prior year quarter, due largely to the exigent surcharge expiration and lower volumes. However, revenue in the Shipping and Packages business increased by $486 million (11.5%) over the same period in the prior year.
The Postal Service continues to blame its enormous financial losses on a lack of action from Congress, saying it desperately needs "legislation that would allow the Postal Service to operate within a more sustainable business model."
"America deserves a financially stable Postal Service that can continue to play a vital role in our economy and society. The path forward depends on continued innovation and aggressive management actions, the passage of H.R. 756 into law, combined with a favorable outcome of the PRC's 10-year pricing system review," said Postmaster General and CEO Megan J. Brennan. "With these actions, the Postal Service will have the financial stability to invest in our future and continue to be an engine of growth, to be a strong business partner, and to meet the expectations of the American public."
The current cost of a stamp is 49 cents, and the Postal Service is hoping to raise stamp prices by a penny or more to offset its continued financial losses. The price increase is included in H.R. 756, the Postal Service Reform Act of 2017.