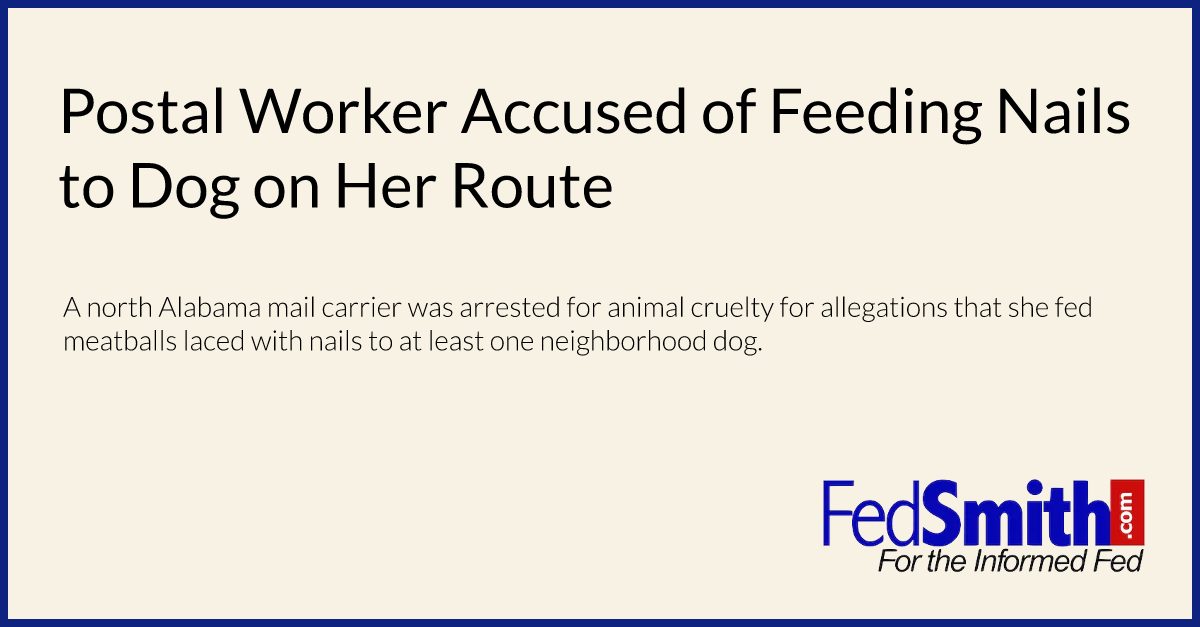 An Alabama mail carrier is facing animal cruelty charges after allegedly feeding meatballs laced with nails to at least one neighborhood dog on her route.
Susanna Dawn Burhans was charged with aggravated cruelty to animals and released on a $2,500 bond by the Madison County Sheriff's office on June 1.
According to AL.com, she was arrested after a joint investigation between the Postal Service and the Madison County Sheriff's office into complaints that she fed the meatballs to at least one dog in New Hope, AL.
Ed Glover, the dog's owner, said Burhans was his mail carrier. He told north Alabama news station WHNT that he found one of the meatballs on the ground and noticed the nails in it which prompted him to take his dog, Missy, to the vet. An x-ray confirmed the presence of nails in her stomach.
A Postal Service spokeswoman told the New York Post that Burhans has been with the Postal Service for 21 years and is currently on non-duty status.
"This type of alleged behavior within the Postal Service is not tolerated and the overwhelming majority of Postal Service employees, which serve the public, are honest, hardworking, and trustworthy individuals who would never consider engaging in any type of criminal behavior," USPS spokeswoman Jeldrys Lowry told the Post.
According to the latest salary data on FedsDataCenter.com, Burhans is paid by the Postal Service on an hourly basis at a rate of $28.66 per hour based on FY 2017 data.
Burhans faces up to 10 years in prison if found guilty of the allegations.