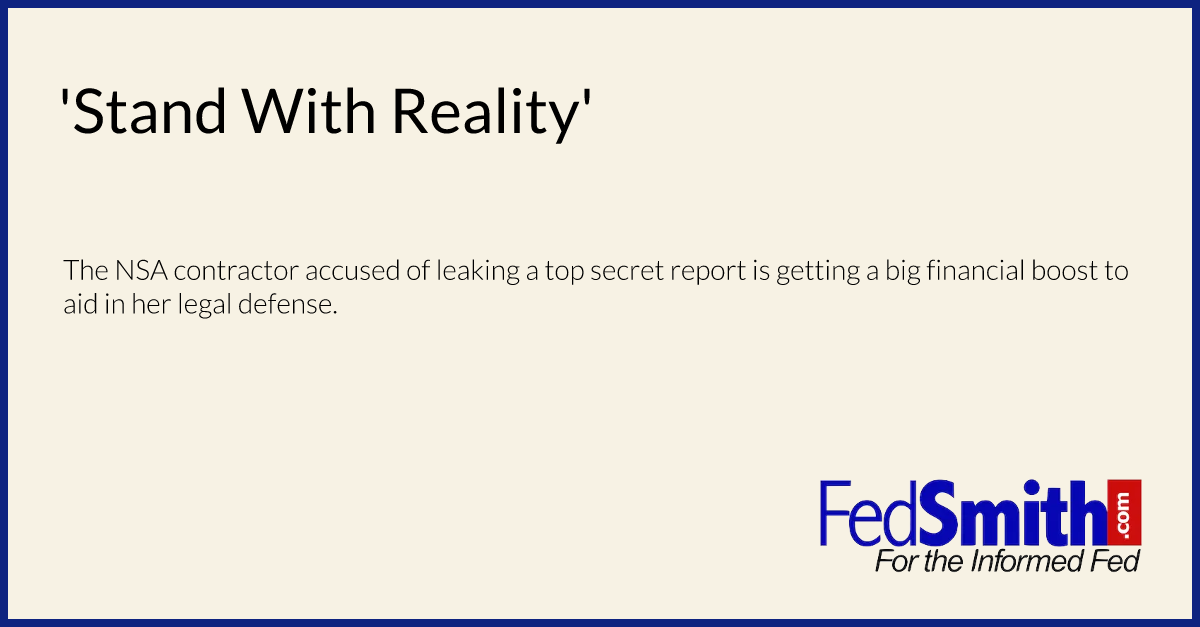 An online fundraising campaign launched this week to defend Reality Winner, the National Security Agency (NSA) contractor accused of leaking a classified document to the press.
"Stand With Reality" describes itself as "a nonprofit, nonpartisan coalition of concerned individuals" that aims to defend Winner "against an overzealous prosecution by the U.S. Department of Justice."
Help from The Intercept
First Look Media, the parent company of The Intercept, the news organization that leaked documents allegedly provided by Winner, also announced this week that it will aid in her legal defense.
"We at The Intercept have always opposed the use of the Espionage Act against government whistleblowers. Our stand is unwavering and we would object to the prosecution of Winner under the act even if we had no connection to the materials she is accused of disclosing," wrote Betsy Reed, Editor-in-Chief of The Intercept.
First Look Media said that it will use its Press Freedom Defense Fund to provide $50,000 in matching funds to the Stand with Reality crowd-funding campaign. Reed wrote that the mission of the Press Freedom Defense Fund is "to pursue legal fights where key principles of press freedom are at stake."
Charges Against Winner
Winner was arrested in June when the Justice Department published an affidavit stating that she was interviewed at her home in Georgia at which time she admitted taking the classified report and sending it to a news outlet. The affidavit did not name The Intercept as the news outlet, however her arrest came shortly after The Intercept published a top secret NSA report on Russian election interference.
A federal grand jury has indicted Winner on one count of "willful retention and transmission of national defense information." She pleaded not guilty to the charges but faces up to 10 years in prison if convicted.