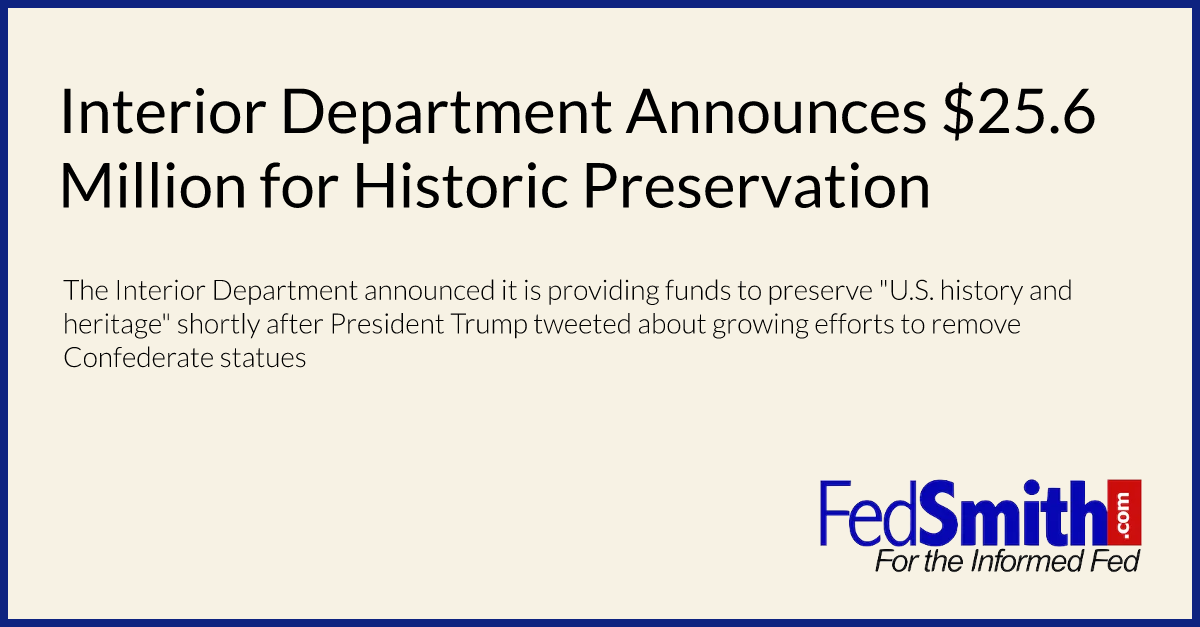 The Interior Department announced this week that it is providing $21 million in historic grants to every state along with another $4.6 million for historic preservation grants to 169 Tribal Historic Preservation Offices.
The announcement comes shortly after President Trump said in a series of tweets that he believes it is "sad" to see the "removal of our beautiful statues and monuments," referring to recent news that some Confederate statues had been toppled by protestors as well as efforts by some lawmakers to have them removed.
In a series of three tweets, President Trump wrote:
Sad to see the history and culture of our great country being ripped apart with the removal of our beautiful statues and monuments. You can't change history, but you can learn from it. Robert E Lee, Stonewall Jackson – who's next, Washington, Jefferson? So foolish! Also he beauty that is being taken out of our cities, towns and parks will be greatly missed and never able to be comparably replaced!
While the Interior Department's press release makes no specific mention of the President's tweets or the efforts to remove Confederate statues, it does mention preserving "U.S. history and heritage."
"These grants highlight the Department's and the National Park Service's commitment to preserving U.S. and tribal history and heritage," Deputy Secretary of the Interior David Bernhardt said. "Through valuable partnerships, we are able to help communities and tribes protect the diverse historic places, culture, and traditions unique to our country for future generations."