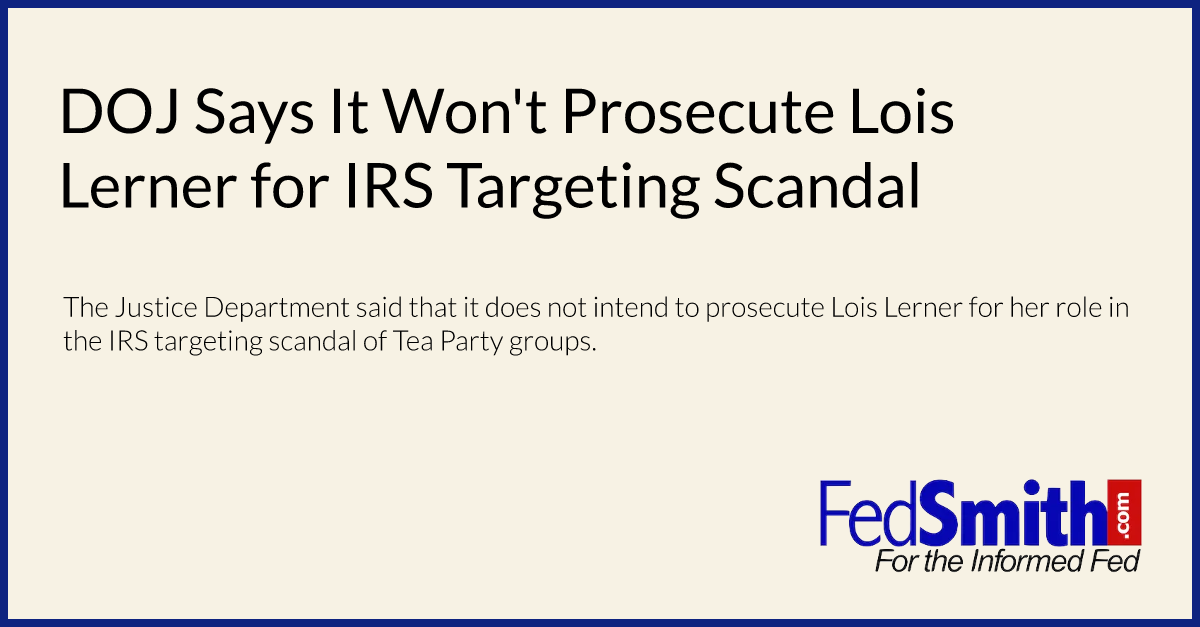 The Justice Department sent a letter to the House Ways and Means Committee Chairman Kevin Brady (R-TX) saying that it has reviewed the circumstances surrounding the IRS targeting scandal of conservative groups and has decided not to reopen the case against Lois Lerner.
Brady along with Congressman Peter Roskam (R-IL) had asked Attorney General Jeff Sessions to take a fresh look at the case back in the spring. The letter was sent in response to this request.
"The Department [of Justice] determined that reopening the criminal investigation would not be appropriate based on the available evidence," wrote Assistant Attorney General Stephen Boyd.
The letter noted that the Justice Department had thoroughly reviewed the evidence and the details of the prior investigation.
Lerner had been in charge of the IRS division that processes applications for tax-exempt groups. A 2013 report from the Treasury Inspector General for Tax Administration found that the IRS had singled out conservative and Tea Party groups for additional scrutiny when they applied for tax-exempt status, delaying the applications by months or even years in some cases. Lerner, along with other management officials at IRS, resigned or retired over the incident.
Brady said in a statement in response to the decision:
This is a terrible decision. It sends the message that the same legal, ethical, and Constitutional standards we all live by do not apply to Washington political appointees – who will now have the green light to target Americans for their political beliefs and mislead investigators without ever being held accountable for their lawlessness. Not only has the Department of Justice chosen not to hold Lois Lerner criminally liable for obstructing an official investigation by the Inspector General, the Department continues to defend the Internal Revenue Service's unconstitutional actions against taxpayers in ongoing civil litigation.

I have the utmost respect for Attorney General Sessions, but I'm troubled by his Department's lack of action to fully respond to our request and deliver accountability. Today's decision does not mean Lois Lerner is innocent. It means the justice system in Washington is deeply flawed.
2017-09-08 DOJ Letter Declining to Reopen Lerner Investigation