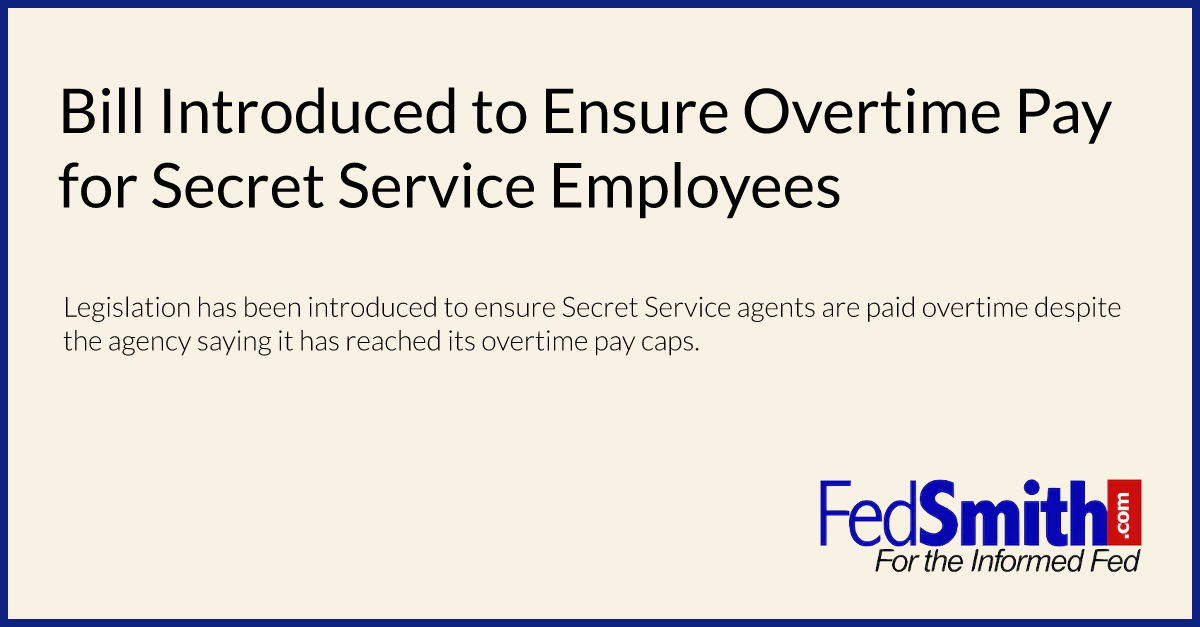 Lawmakers want to make sure that Secret Service employees are getting paid for working overtime and have introduced a bill in the House to help make that happen.
The Secret Service Recruitment and Retention Act of 2017 (H.R. 3731) would ensure that Secret Service employees are paid for the overtime they work in 2017 and 2018.
It was reported recently that the Secret Service has maxed out the agency's pay caps that were meant to last the entire year in an effort to pay overtime for the work required to protect President Trump and his family. So far 1,000 agents, roughly one third of the agency's workforce, have hit the caps already in 2017.
The bill would allow the Secret Service to cover additional overtime earned this year and next up to level II of the Executive Schedule (currently $187,000 per year), and it would require the Secret Service to submit a report to Congress on recruitment and retention efforts. The report would include the total number of agents receiving premium pay above the pay limitation along with the total amount of premium pay paid to agency employees in the current calendar year.
"The men and women of the Secret Service deserve to be paid for the hours they work, period," said Congressman John Katko (R-NY), the bill's sponsor, and Congressman Elijah Cummings (D-MD), a co-sponsor of the bill.  "They put their lives on the line every day and make tremendous personal sacrifices for our country.  We cannot expect the Secret Service to recruit and retain the best of the best if they are not being compensated for the additional work that is demanded of them."
Similar legislation provided overtime pay for 1,400 Secret Service employees during the 2016 election year.
The bill was ordered reported out of the House Committee on Oversight and Government Reform on Wednesday, September 13 and will now go before the House for consideration.