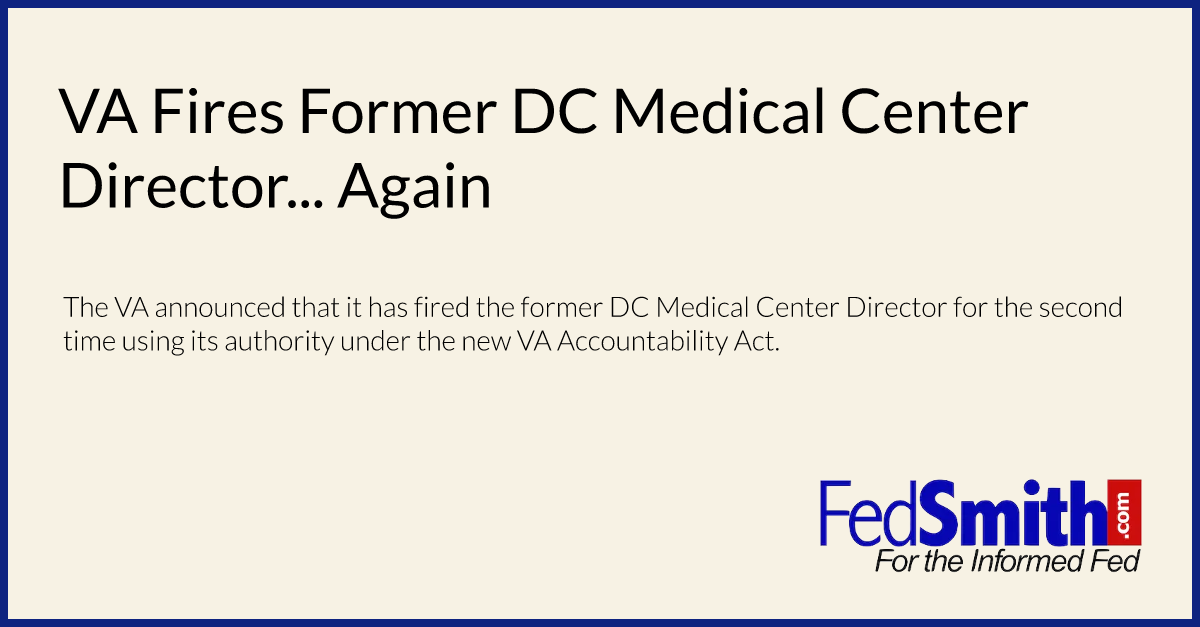 The Department of Veterans Affairs announced that it has terminated the former director of the Washington, DC VA Medical Center for "failure to provide effective leadership" at the facility.
Brian Hawkins was previously terminated by the VA for a number of serious problems at the facility, some of which were identified in an Office of Inspector General report. Among the items in the report were sterile satellite storage areas that were dirty and non-inventoried equipment, materials and supplies, all of which the IG said put patients at unnecessary risk. See More Patient Care Problems Cited at VA
Investigations conducted by local news organization NBC 4 Washington found that the facility also experienced problems including a cockroach infestation and the body of a patient going undiscovered in the facility's parking lot for nearly two days.
After being fired the first time, however, Hawkins appealed and the VA was forced to rehire him thanks to a stay issued by the Merit Systems Protection Board.
VA Secretary David J. Shulkin said at the time that the VA would be reviewing its options under the new VA Accountability Act recently signed into law by President Trump in June. Under this law, the VA has more leeway in removing employees for cause.