View this article online at https://www.fedsmith.com/2017/09/26/social-security-benefits-taxed/ and visit FedSmith.com to sign up for free news updates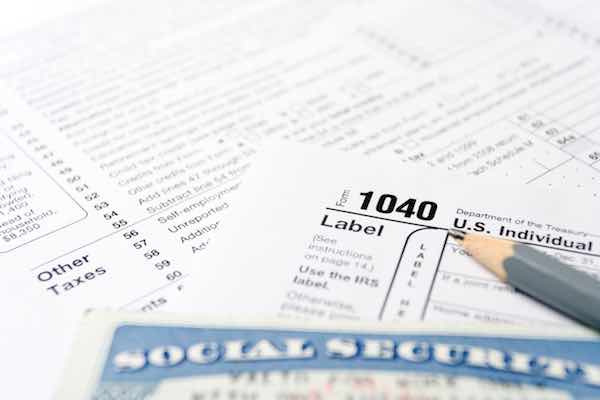 Legislation that was recently reintroduced in Congress to eliminate income taxes on Social Security benefits has been getting renewed attention.
While the bill was reintroduced in May by Congressman Thomas Massie (R-KY), it has gotten some additional publicity this week; this is a post from Massie's Facebook page:

The bill (H.R. 2552) would eliminate income taxes on Social Security benefits, something Massie says is needed to boost the retirement incomes for older Americans.
Under the terms of the bill, Social Security benefits would neither be taxable nor reportable on individual tax returns. Massie says this would restore the integrity of the Social Security program.
"Social Security is financed with Americans' tax dollars, so taxing Social Security is double-taxing by the Federal Government," said Massie. "Taxing these benefits is an accounting sleight of hand that redistributes portions of the Social Security trust fund to other areas of government."
While the bill so far has some support in Congress (it has 12 co-sponsors as of the time of this writing), its past doesn't bode particularly well for the likelihood of it passing. Massie has introduced it in two past sessions of Congress and it failed to pass both times. GovTrack currently only gives it a 1% chance of passing.
Do you believe Social Security benefits be exempt from income taxes? Share your thoughts in the comments below.
Want to see more articles like this one? Sign up for FedSmith's free email lists!