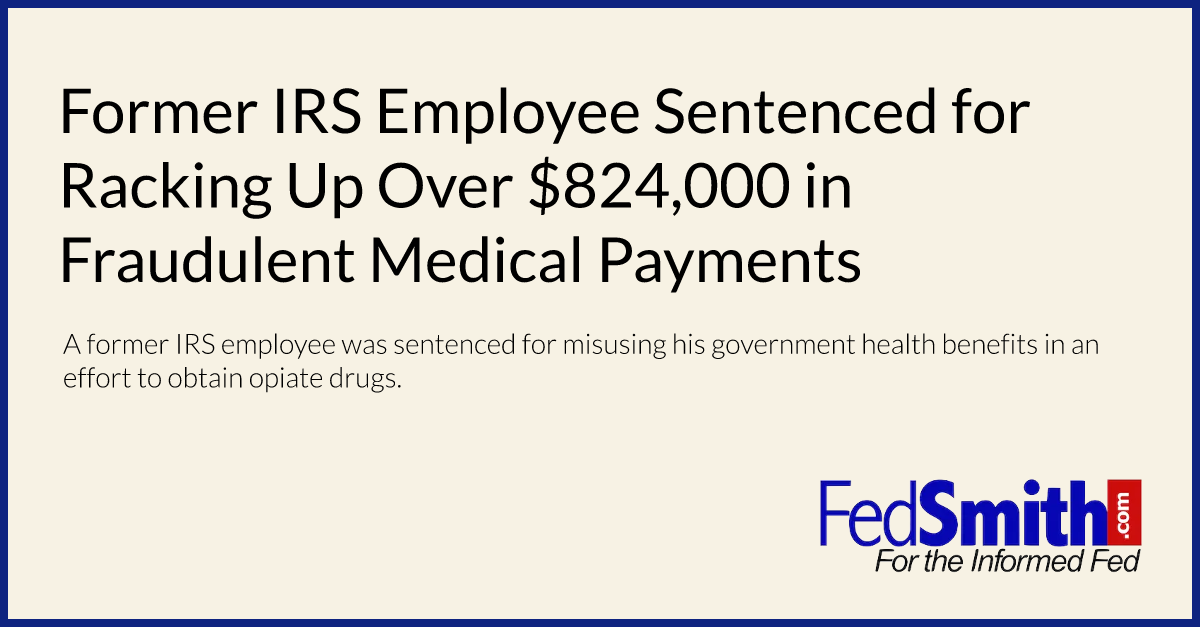 A former employee with the Internal Revenue Service was sentenced this week for misusing his government health insurance benefits to seek opiate drugs.
According to an announcement from the Justice Department, Ronald Lewis Hooper, 69, of Lynchburg pleaded guilty to one count of health care fraud. He was sentenced to 20 months in federal prison to be followed by three years of supervised release. He was also ordered to pay $549,607 in restitution.
Although the case didn't go to trial, according to evidence presented at a previous hearing, Hooper misused his government health benefits to seek opiate drugs such as Nubian, Phenergan, and others, at various emergency departments. He began seeking the drugs at various emergency departments only after his primary physician began to restrict the number of injections he would provide to Hooper to two per week. Hooper sought additional injections at emergency departments at hospital facilities throughout Virginia, West Virginia, North Carolina, South Carolina, Georgia and Florida.
Between December 2002 and December 2012, Hooper received services at hospitals and emergency rooms on approximately 1,700 separate occasions seeking injections of Nubian and Phenergan, incurring more than $824,000 in fraudulent medical payments.
The investigation of the case was conducted by the Office of Personnel Management, the Federal Bureau of Investigation and the Blue Cross Blue Shield Special Investigations Unit.