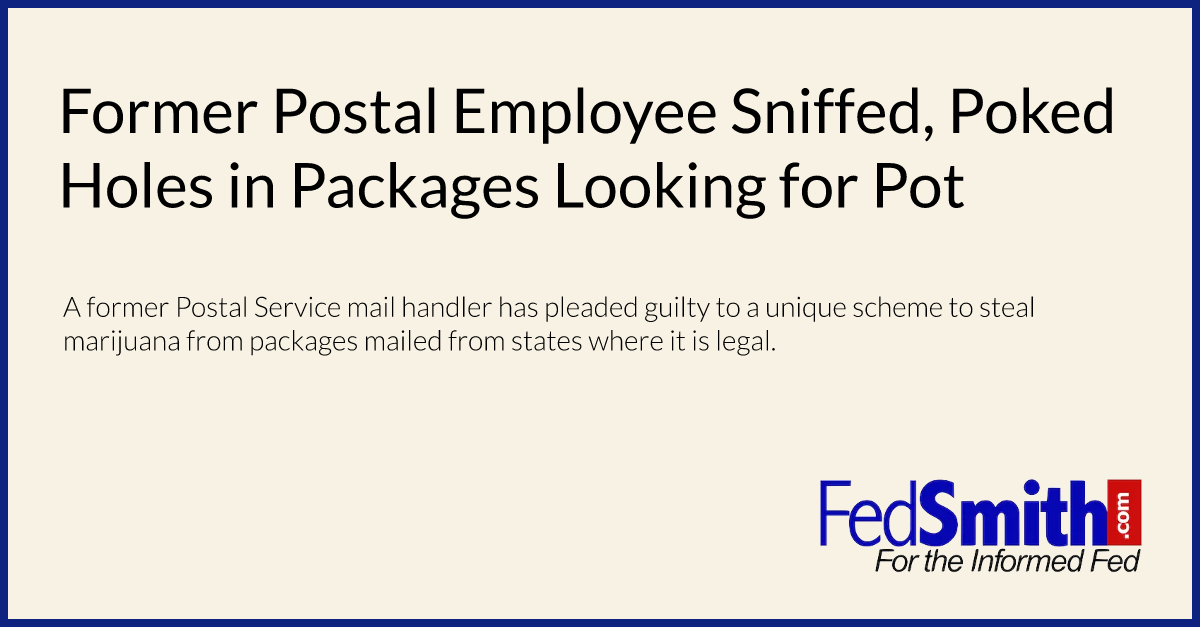 A former mail handler with the Postal Service admitted that he would smell, poke holes into, or even open packages in his search for taking marijuana out of them according to an announcement from the U.S. Attorney's Office.
According to court documents, Akeem Cauthen, 30, of Newark, pleaded guilty to information charging him with one out of theft of mail. He was a mail handler at the Northern New Jersey Metro Processing and Distribution Center in Teterboro, New Jersey.
From May to November 2017, Cauthen sought out packages from Arizona, California, or Colorado, and then smelled, opened or poked holes into them searching for marijuana. Upon finding marijuana, Cauthen stole the parcels by replacing the original mailing labels with labels containing addresses in Paterson where he later picked them up. Overall, Cauthen obtained approximately $32,000 worth of marijuana from approximately 16 packages.
He was released on $40,000 unsecured bond.
The theft of mail charge is punishable by a maximum potential penalty of five years in prison and a $250,000 fine, or twice the gross gain or loss from the offense. Sentencing is scheduled for Oct. 24, 2018.