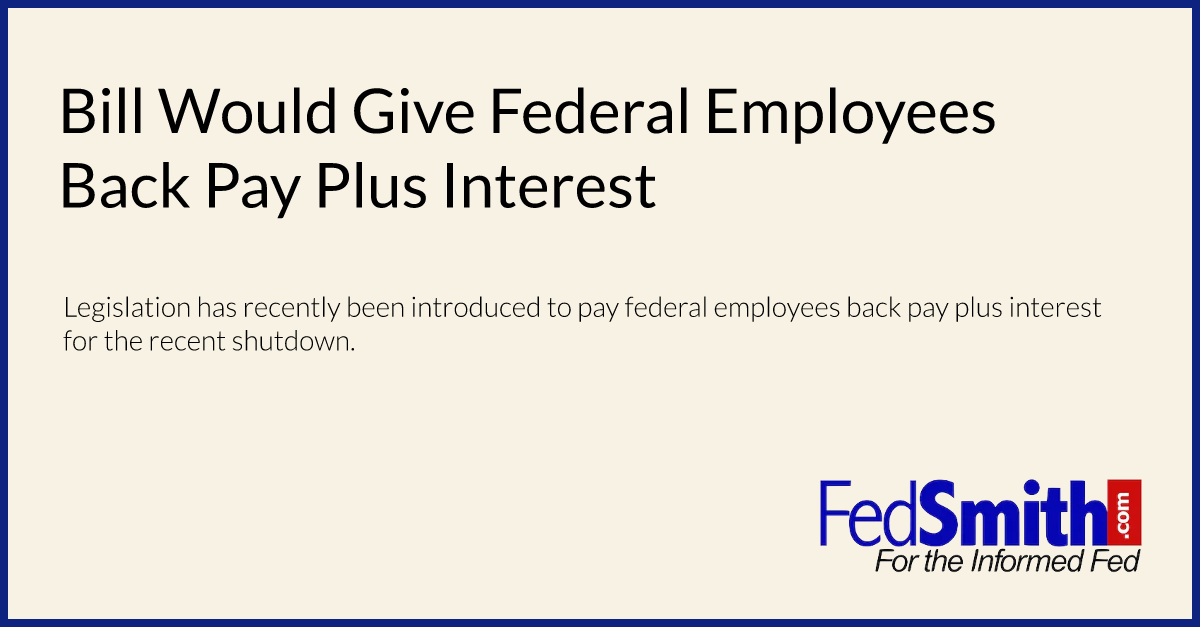 Some lawmakers federal employees to not only get back pay for the recent partial government shutdown, but for the government to also pay interest to them on the missed payments.
Senator Doug Jones (D-AL) recently introduced the Back Pay Fairness Act (S. 222) which would require federal employees impacted by the shutdown to not only receive full back pay but reimbursement for other accumulated interests, such as costs associated with loans and late bill fees. Interest would accrue at the rate that federal agencies must pay when it pays vendors late. This rate, known as the Treasury "Prompt Payment" rate, is currently 3.625%.
The bill has 11 co-sponsors as of the time of this writing. Its introduction follows the Government Employee Fair Treatment Act which President Trump signed into law on January 19 that guarantees back pay to federal workers but doesn't pay interest.
"If the federal government can charge you interest for being late on your taxes, then it should be paying interest on late paychecks," Jones said. "The more than 5,500 federal workers in Alabama didn't ask for a shutdown and shouldn't be punished for it. It's only fair that the government pays them back with interest for putting them out of work indefinitely or forcing them to work without pay."
The bill's backers note that federal law often recognizes the importance of timely payments when it benefits the government. For example, interest accrues on unpaid taxes from the due date of the return until the date of payment. According to Jones and the bill's co-sponsors, that reasoning thereby ought to extend to federal employees as well; when the government owes them pay, interest would accrue in that scenario as well.