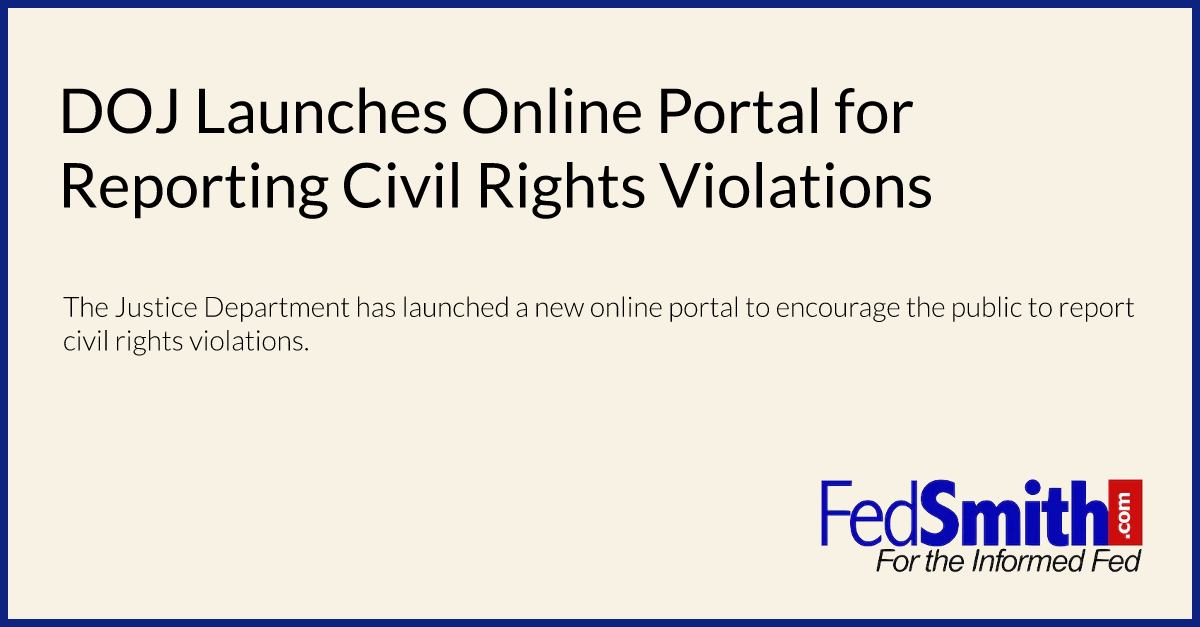 The Justice Department has launched a new website intended to make it easier for the general public to report civil rights violations.
A press release about the new website says that it "will consolidate over 30 unique reporting pathways" and "dramatically ease the burden on victims of civil rights violations to identify the proper reporting channel."
The online portal is part of the agency's website and is accessible at civilrights.justice.gov.
Site visitors are asked if they or someone they know has experienced a civil rights violation at which point they are presented with a form to fill out. Users are given a confirmation number after filing a report online.
The Justice Department says that each report is reviewed and determined how to be handled. "Teams that specialize in handling your type of issue will review it. If it needs to be forwarded to another team or agency, we will connect your complaint to the right group," reads a statement on the website.
The website has this message posted letting users know what to expect after submitting a report:
We carefully read each one to determine if we have the authority to help. We do our best to let you know about the outcome of our review. However, we may not always be able to provide you with updates because:

We're actively working on an investigation or case related to your report.
We're receiving and actively reviewing many reports at the same time.

If we are able to respond, we will contact you using the contact information you provided in this report. Depending on the type of report, response times can vary. If you need to reach us about your report, please refer to your report number when contacting us. This is how we keep track of your submission.
"The department is committed to upholding the civil and constitutional rights of all people in the United States," Assistant Attorney General Eric Dreiband of the Civil Rights Division said in a statement. "The Civil Rights Reporting Portal will make it easier for the public to connect with us, which in turn makes us more effective at upholding these important rights. I encourage the public to use this portal to report civil rights violations."