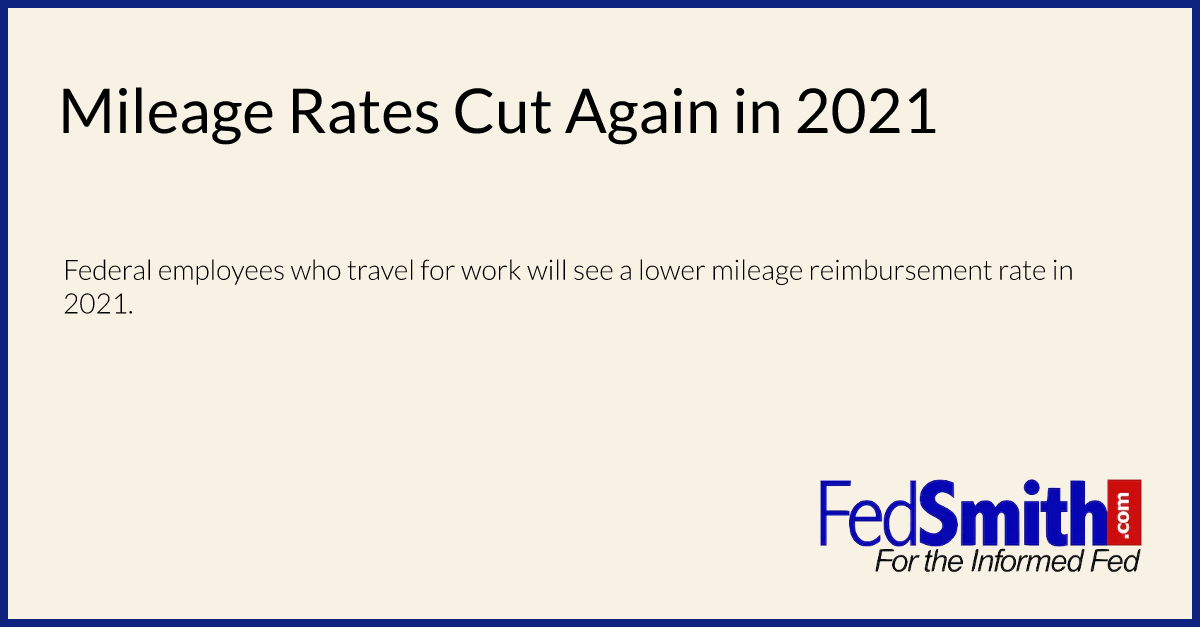 Federal employees who travel for work will see their mileage reimbursement rates cut for the second year in a row.
The Internal Revenue Service recently announced the standard mileage rates for 2021, and the General Services Administration has posted the new mileage reimbursement rates for 2021 based on the IRS guidelines.
The reimbursement rate in 2021 for a privately owned automobile is $0.56 per mile, down from $0.575 per mile in 2020 and $0.58 per mile in 2019.
By way of comparison, the mileage reimbursement rate in 2018 was $0.545 per mile.
The IRS says that the standard mileage rate for business use is based on an annual study of the fixed and variable costs of operating an automobile.
Gasoline prices have been generally lower in 2020 than in 2019, thanks at least in part to fewer people driving during the pandemic. According to the US Energy Information Administration, average gas prices in 2020 were about 43 cents lower on average in 2020 than in 2019.
Other mileage reimbursement rates listed by the GSA for 2021 include:
Motorcycle: $0.54 per mile
Automobile (if a government-furnished car is available): $0.16 per mile
Airplane: $1.26 per mile
The reimbursement rates are published by the General Services Administration and compliment the standard mileage rates that the IRS publishes that are used to calculate the deductible costs of operating an automobile for business, charitable, medical or moving purposes.