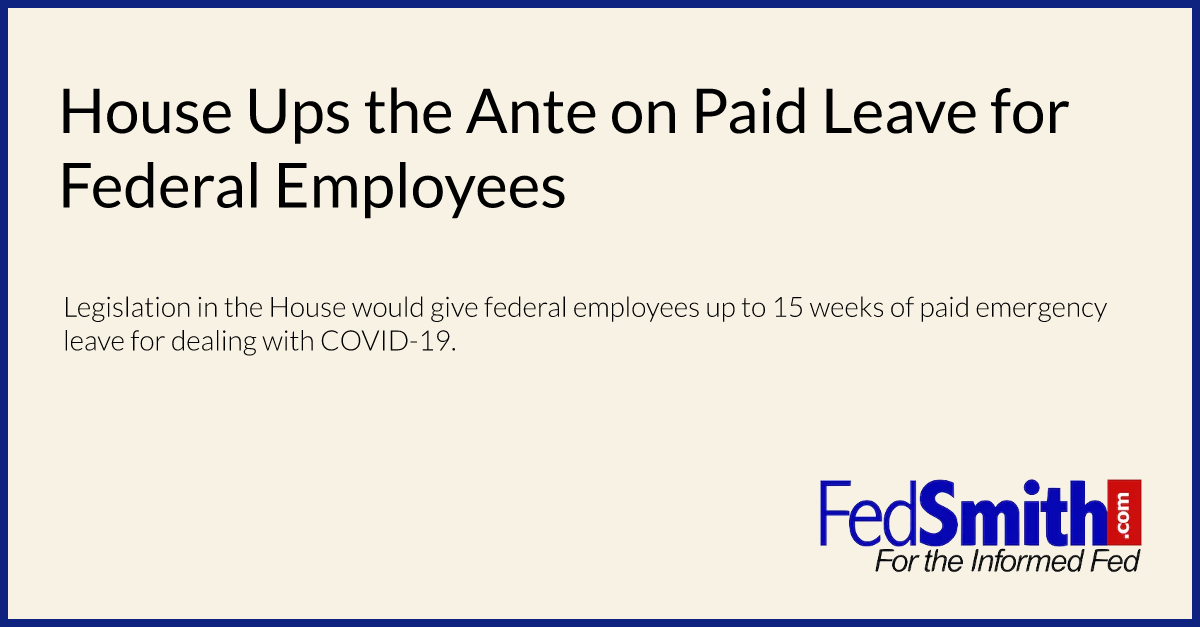 Update: The paid leave benefit ultimately became law when it passed under the American Rescue Plan Act of 2021. The original article follows below.
House Democrats announced a COVID-19 relief bill that includes up to 15 weeks of paid emergency leave for federal employees who face difficulties stemming from the coronavirus.
According to a summary of the bill, federal employees and postal workers would be "eligible for up to 600 hours of leave when forced to quarantine or ill with COVID, when caring for a child whose school or place of care has been closed or is conducting virtual learning, or when caring for a family member incapable of self-care whose care provider is unavailable due to COVID."
The leave option would be available until September 30, 2021 and eligible employees would have to first use any other paid sick leave when applicable.
The bill is still being considered and would have to go through the usual legislative process before becoming law.
Other Leave Proposals Being Pursued
The proposed emergency leave would be on top of another bill that was introduced recently in the House that would provide 12 weeks of paid leave to all federal employees relating to personal illness, illness of a family member, or military deployment.
Additionally, some House lawmakers are also pressing the Office of Personnel Management to give federal employees administrative leave to get COVID-19 vaccinations. Agencies are not required to grant administrative leave to federal employees, but the lawmakers want it to be made mandatory in the case of getting the vaccinations.
Whether or not any of these leave proposals will be implemented remains to be seen. We will continue to provide updates on any new developments related to the proposals.