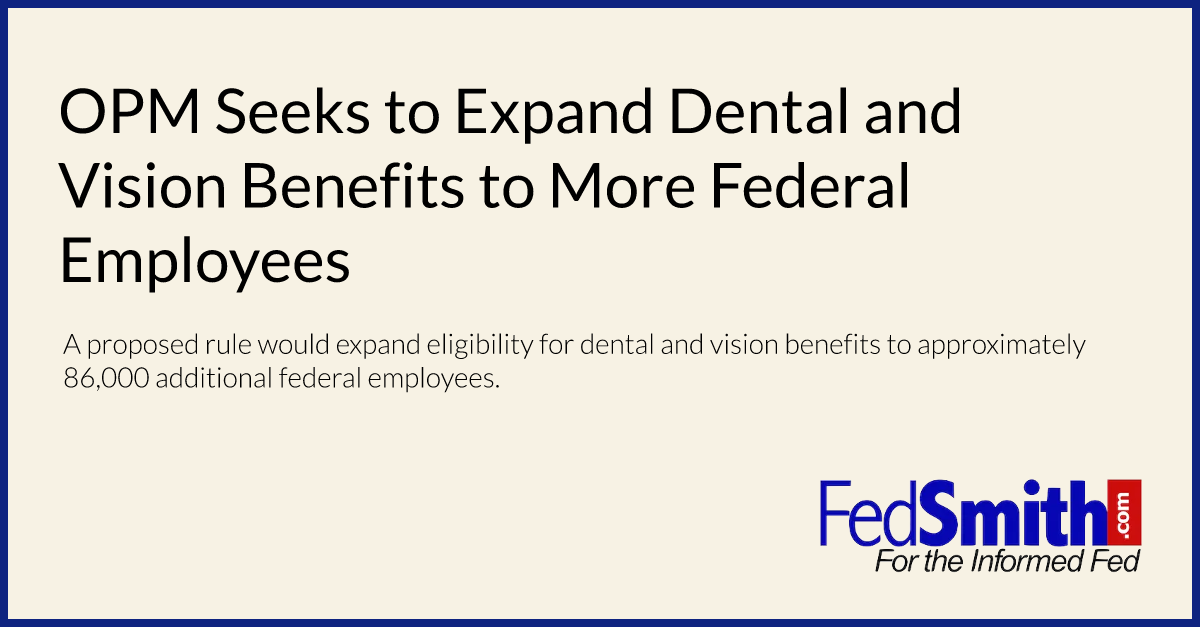 The Office of Personnel Management is proposing to expand dental and vision benefits to approximately 86,000 federal employees under a proposed rule published in the Federal Register today.
The proposed rule expands eligibility for dental and vision benefits under the Federal Employees Dental and Vision Insurance Program (FEDVIP) to temporary and seasonal federal employees who work part time and work at least 130 hours per month for 90 or more days.
The proposed rule also extends FEDVIP benefits to certain firefighters on temporary appointments and intermittent emergency response personnel who might not meet the requirement of being expected to work 130 hours per calendar month for 90 days or more.
These firefighters have been eligible to enroll in the Federal Employees Health Benefits (FEHB) program since 2012, and temporary and seasonal federal employees have been eligible for FEHB benefits since 2015.
The rule would also apply to certain Postal Service employees. Certain temporary USPS employees who work at least 130 hours per month for at least 90 days would be eligible to enroll in FEDVIP.
OPM does not believe this regulation will have a large impact on the broader dental and vision insurance markets. The agency is seeking comments on the proposed rule until December 20, 2021.