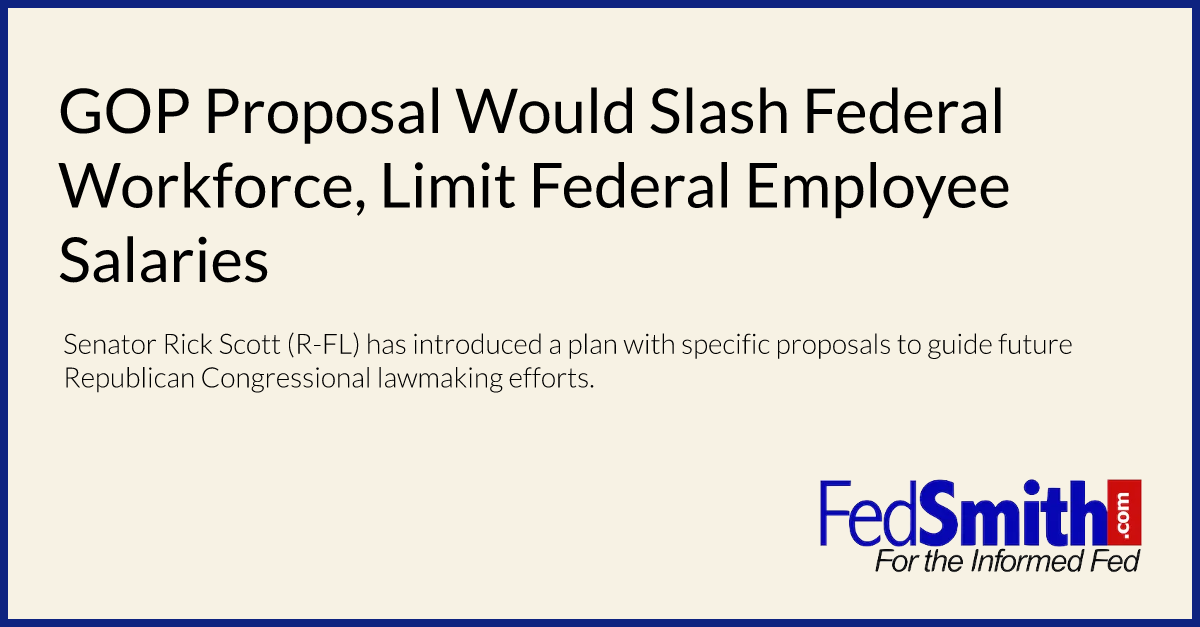 A proposal put forward by Senator Rick Scott (R-FL) would slash the size of the federal workforce by 25% and also limit the amount of money that any federal employee could earn.
Under Scott's Rescue America plan, the 25% reduction to the federal workforce would be done over the course of five years in order to shrink the size of the federal government.
"We will shrink the federal government, reduce the government work force by 25% in 5 years, sell government buildings and assets, and get rid of the old, slow, closed, top-down, government-run-everything system we have today," according to a summary of this part of the plan.
The plan also specifically targets the IRS with a 50% reduction to its workforce and cuts to the agency's budget.
The plan also states that it would "Eliminate truly non-essential government employee positions, because they are non-essential."
Additionally, the plan proposes to limit the amount of money that federal employees are allowed to earn to no more than five times the national median individual income.
Other proposed changes that would impact federal employees, at least indirectly, include:
Eliminating federal programs that can instead be done locally (no specifics are offered on this point)
Sell off all non-essential government assets, buildings, and land, and use the proceeds to pay down the national debt
Moving most federal agencies out of Washington, DC to other parts of the country
Allow veterans to choose their own healthcare, whether from the VA or private care providers
Prohibit the federal government from using taxpayer funds for advertising campaigns
Allow private businesses to perform any government operations that they can do better and more efficiently and limit role of government to only "essential core functions"
Federal employees are not the only ones who are targeted by Scott's plan. It aims to hold Members of Congress accountable for their actions too, such as via proposing 12 year term limits and withholding pay for lawmakers if Congress fails to pass a budget.
Scott said he proposed the plan because Republicans cannot simply seek to win elections by just being the "other party." In an overview of his proposal, Scott states, "If Republicans return to Washington's business as usual, if we have no bigger plan than to be a speed bump on the road to America's collapse, we don't deserve to govern. We must resolve to aim higher than the Republican Congresses that came before us. Americans deserve to know what we will do."
He also published the plan online to seek feedback from Americans. You can review all of the parts of the plan (there are 11 total parts) and share your feedback and suggestions about the plan and its proposals via an online form on the plan website.