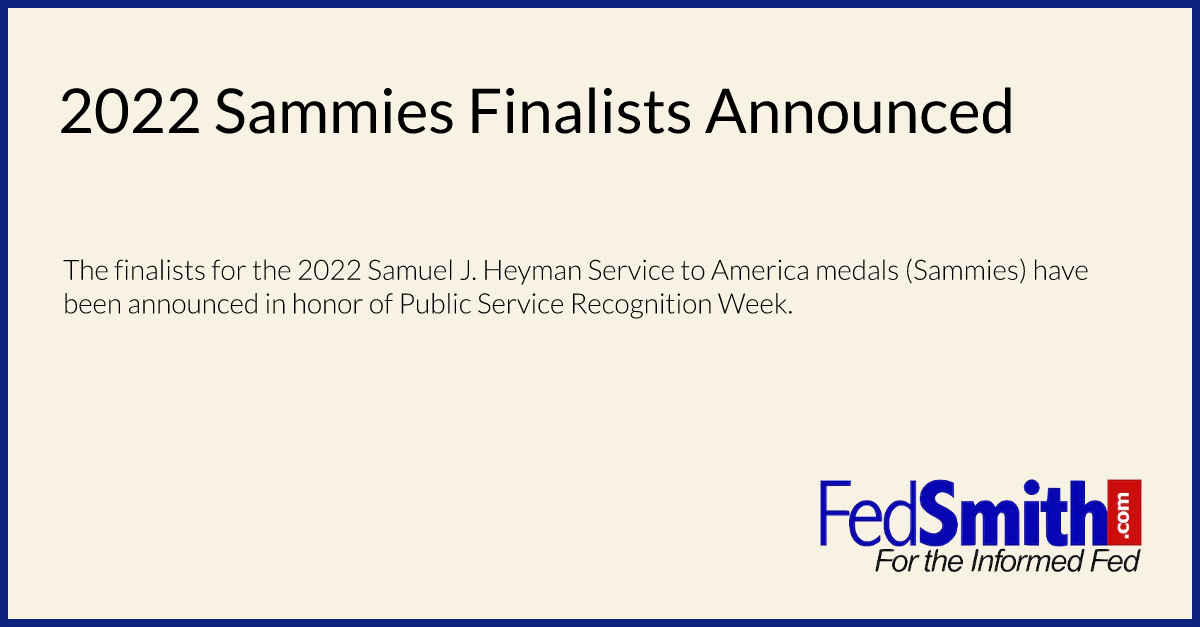 The Partnership for Public Service has announced the finalists for the 2022 Samuel J. Heyman Service to America Medals (Sammies) to kick off Public Service Recognition Week.
A total of 30 federal employees are among the Sammies finalists. The Sammies are the premier awards program recognizing America's best in government.
The finalists will be celebrated at a reception on May 5 attended by agency leaders, colleagues, family members and leaders in the business, philanthropic and media communities. Winners will be announced in the fall and are eligible for seven Service to America Medal categories: the Paul A. Volcker Career Achievement medal; COVID-19 Response; Emerging Leaders; Science, Technology and Environment; Safety, Security and International Affairs; Management Excellence; and Federal Employee of the Year.
All 30 finalists are eligible for the Service to America Medals People's Choice Award. The general public can vote online for the federal employee or team they believe has made the most significant contributions in public service, and the winner will be announced over the summer.
"This year's Sammies finalists show the tremendous breadth and deep impact of federal workers—at home and abroad," said Max Stier, president and CEO of the Partnership for Public Service. "With the many challenges that face our country and the global community, we should take pride and comfort knowing that dedicated public servants—our friends and neighbors—are working tirelessly to serve the public and make our world a better place. These and all federal workers deserve recognition and praise, and we gladly take this opportunity to honor them."