TSP is Nation's Largest Retirement Plan
The federal government's Thrift Savings Plan (TSP) is the largest retirement plan, with almost $800 billion in assets. Policies and investment strategies used by the TSP and its investment advisors to invest this money influence investment decisions for the more than six million TSP investors and other retirement plans as well. As touted in this article, when the TSP opened up investing in ESG funds, "The move is huge for the plan…but it is also significant for sustainable investing—and for the asset management industry, which is betting on growth in ESG."
TSP investors are primarily investing in index funds. BlackRock and State Street invest most TSP assets. The investment decisions made by these companies determine the return TSP investors will receive.
These investment decisions also have a ripple effect as company stock purchased with this money provides capital and may determine whether a company is successful. The criteria used to decide which company stock to buy or not buy are important, and companies pay attention to the criteria to try and ensure potential stock buyers find their company attractive.
Marketing decisions are made in response to market forces. The market is not just consumers who decide to buy a product. The market is also the companies, such as BlackRock, Vanguard, and State Street, which make decisions on which stocks to buy with the retirement funds they are investing.
Some recent marketing decisions for selling company products have been disastrous and are now becoming public knowledge. Why are some talented company executives making marketing decisions leading to disastrous financial results for their shareholders? That is discussed below. TSP investors share in the success or failure of these companies as their investment returns in the TSP are based on the companies in the TSP funds.
Woke Investing, Marketing Strategy, and Customer Reaction
Recent marketing decisions by Target and Bud Light are not working, at least if the purpose of the advertising was to spur the sale of their products and to increase company profits for their shareholders.
Instead, boycotts of company products by their customers have appeared in reaction to the advertising. These boycotts have cost Anheuser-Busch InBev shareholders a loss of about $27 billion and Target shareholders a loss of about $4 billion in a relatively short period. Even for large companies, this is a lot of money.
It does not take a marketing genius to conclude their advertising programs are not working as intended. Following a "woke" ideology has been a marketing disaster for these companies.
For those who may not follow political or cultural issues, woke ideology can be defined this way:
In its contemporary use, "woke" means social awareness, being alert to social issues, racism, discrimination and injustice. Some of the goals of the woke culture are: dissolve the nuclear family, abolish capitalism, eliminate religion, re-write our constitution and raise children gender neutral.
Bud Light made headlines after giving a transgendered Dylan Mulvaney cans of beer featuring her picture. The move was part of an ad for the company's NCAA March Madness contest and celebrating an anniversary of one year since Mulvaney began identifying as a woman. The marketing decision was intended to make the company more "inclusive" and to attract more beer drinkers.
The reaction was strong as can be seen in this video featuring Kid Rock:
Anheuser-Busch has enthusiastically engaged in "stakeholder capitalism," as one former executive described it, instead of shareholder value, by training over 9,800 of its employees on "bias breaking" and requiring all senior executives to use diversity and inclusion dashboards to track their success in implementing diversity. This agenda was presumably underlying the marketing decision to become more inclusive and to convey a less "fratty" image.
Target is another company that has been openly supporting LGBTQ issues for years. About seven years ago, Target was installing single-stall bathrooms in stores. This was apparently in response to customer complaints about how it was accommodating transgender customers by allowing men to use women's bathrooms.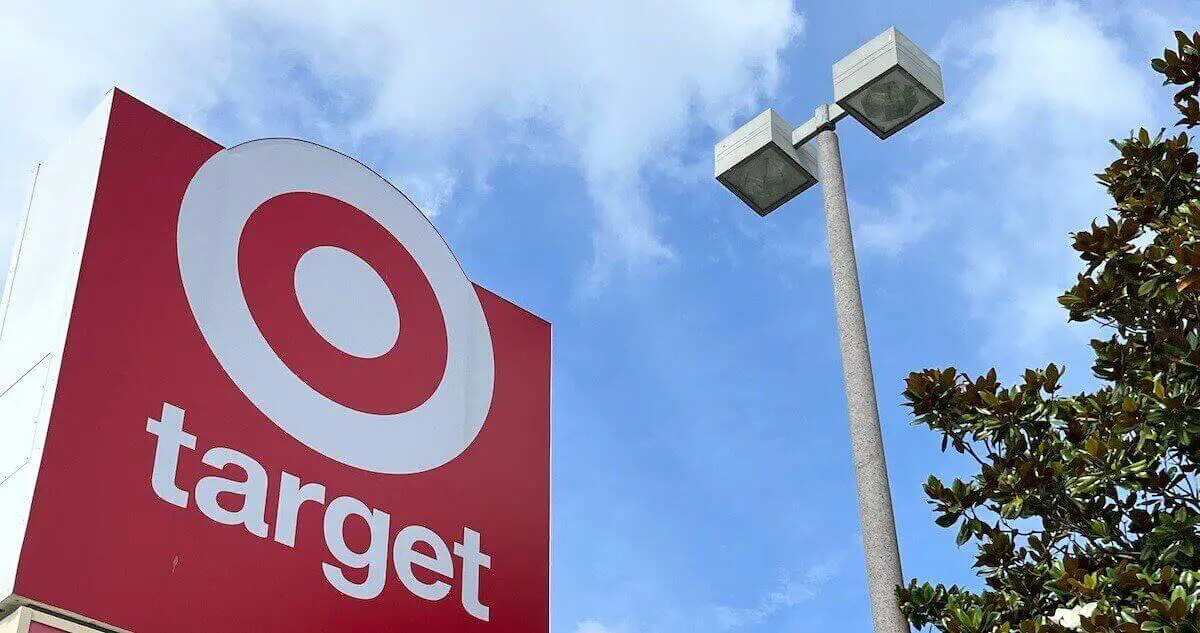 More recently, Target's Gay Pride collection was associated with Erik Carnell, a designer whose brand contains messages like "Satan respects pronouns" on clothing.
In addition to Target and Bud Light, other companies, including PetSmart, Chick-fil-A, and Walmart, are also now facing boycott calls due to their endorsement of the woke agenda.
Anheuser-Busch is one of about 800 companies in the TSP's I Fund. Target is one of about 500 companies in the C Fund.
Have These Companies Lost Their Focus on Their Customer Base?
These two companies are large companies with capable executives and with a track record of success. Why would any company take the risk of alienating a significant portion of its customer base?
The reaction to the Bud Light marketing campaign certainly led to a very strong reaction by Bud Light consumers, and the boycott has been effective. While the success of the boycott may have been unpredictable, Bud Light executives must have had an understanding of the lifestyle and cultural environment of those who drink their beer. The emotional reaction of large numbers of beer drinkers celebrating the anniversary of a man who decided to become a woman was seen by some as an "in your face" move and alienated customers.
No ESG at TSP Act
While the marketing decisions of Bud Light and Target seem incongruous, there is an explanation. The explanation will also impact investors in the federal government's Thrift Savings Plan (TSP).
The TSP has been successful at keeping political issues pushed by politicians out of TSP investments. While the lack of success by politicians using the TSP to further their political agenda has been successful in the past, there are new issues cropping up. Two bills just proposed in the House reflect new concerns about political agendas and TSP investments.
Representative Chip Roy (R-TX) is leading 17 Republicans in re-introducing the "No ESG at TSP Act." This bill would prevent the TSP from "allowing taxpayer dollars to flow into woke Environmental, Social, and Governance (ESG) funds."
Roy said in a statement about the bill:
ESG is an investing scheme woke corporations are using to appease the Left by destroying reliable American energy and advancing radical gender and racial ideologies.

Last year, the Thrift Savings Plan began allowing federal employees to invest their taxpayer funded salaries into ESG plans.

The U.S. Government has no business propping up woke scams like ESG. Congress should eradicate every federal policy and office that promotes it, starting here.
In a press release, the Congressman wrote, "The 'No ESG at TSP Act' would prohibit the TSP from allowing federal employees to invest their taxpayer-funded salaries into funds that make biased investment decisions based on ESG criteria."
While this bill targets the TSP's mutual fund window by prohibiting the sale of ESG funds, it may be missing the bigger and more successful integration of the ESG philosophy into TSP investments.
Stop TSP ESG Act
Another recently introduced bill is the "Stop TSP ESG Act." Congressman Ken Buck (R-CO) describes the bill this way: "BlackRock, a far-left, multinational hedge fund, controls the corporate voting decisions of the federal Thrift Savings Plan (TSP). This grants them greater authority to direct taxpayer money to push ESG policies in the private sector."
This bill, according to the Congressman, "would prevent the TSP from contracting out its corporate voting power to woke hedge funds, granting more power to individual investors and less to Silicon Valley."
Buck said in a statement, "For years, BlackRock has been leveraging taxpayer money to force unwilling businesses to accept ESG and DEI policies. Through its position as the manager of the federal Thrift Savings Plan, BlackRock has abused public capital to push a radical agenda and censor conservative media."
BlackRock and Its Role With the TSP
BlackRock Capital Advisers manage the C, S I, and F Funds in the TSP. These funds are available only to TSP participants.
None of them trade on a public exchange, although BlackRock offers publicly traded equivalents of some TSP funds through iShares, a subsidiary company. State Street manages about 20% of these TSP funds.
This chart displays the billions of dollars in the TSP managed by BlackRock as of December 31, 2022:
| Fund | Benchmark Index | Assets Under Management |
| --- | --- | --- |
| C Fund | S&P 500® Index | $236,948,696,317 |
| S Fund | Dow Jones U.S. Completion Total Stock Market Index | $63,040,452,063 |
| I Fund | MSCI EAFE Index | $49,416,986,382 |
| F Fund | Bloomberg Barclays U.S. Aggregate Bond Index | $24,196,585,521 |
| Total | | $373,602,720,283 |
Data from BlackRock Presentation at March 2023 FRTIB Meeting
Criticism of BlackRock's ESG Philosophy
While it has not been publicly discussed in meetings of the Federal Retirement Thrift Investment Board (FRTIB), BlackRock has been the target of considerable criticism for its role in pushing an ESG political agenda.
In 2018, BlackRock's CEO encouraged CEOs to "serve a social purpose" beyond "financial performance." This philosophy has pushed companies such as Anheuser-Busch away from delivering value to shareholders and, instead, toward "stakeholder capitalism."
For example, the State of Florida has removed about two billion from BlackRock's control. Florida's Chief Financial Officer stated, "Using Florida's cash to fund BlackRock's social-engineering project isn't something we signed up for. It's got nothing to do with maximizing returns and is the opposite of what an asset manager is paid to do."
The State of North Carolina Retirement System has about $14 billion invested with BlackRock. North Carolina's State Treasurer Dale R. Folwell expressed his concern that BlackRock CEO Larry Fink is in "pursuit of a political agenda." He called for Fink's resignation in a letter to BlackRock's directors.
"A focus on ESG is not a focus on returns and potentially could force us to violate our own fiduciary duty. Ultimately, Fink's continued ideological pressure could result in using ESG scores against states and local governments, lowering their credit ratings and thus driving up their cost of borrowing at taxpayers' expense," said Folwell.
Texas has also reacted to BlackRock's actions. Texas has subpoenaed BlackRock records in an investigation focusing on BlackRock's pursuit of a political agenda with ESG investing.
Last November, Bluebell Capital Partners sent a letter to BlackRock's CEO Larry Fink. The letter noted their concern over BlackRock's pursuit of ESG: "BlackRock…has been extremely vocal on the need for the asset management industry to make sustainability a 'new standard for investing.' At the same time – perhaps not a coincidence – ESG has become BlackRock's fastest growing product…"
BlueBell also expressed concern about "the backlash caused by BlackRock's ESG strategy which has alienated clients and attracted an undesired level of negative publicity."
Despite the criticism from various quarters, BlackRock indicated in an annual update on its stewardship policies that it had only made a "few changes."
Watching Your TSP Investments
The average balance in the TSP for those under FERS as of April 30, 2023, was $164,178. There are now almost 89,000 TSP millionaires. Over time, and before many current federal employees retire, many more are likely to reach the million-dollar TSP investor category.
It makes sense for any investor with these average balances to pay attention to how their money is being invested. Headlines like this one, "BlackRock, The King Of ESG, Lost $1.7 Trillion Of Clients' Money In Just 6 Months" will upset investors.
It may be the loss was just due to the size of BlackRock and the large amount of money the company has to invest for its customers, or it may be due to the general stock market demise during that time. We do not know if the company's political agenda using ESG criteria for deciding which stocks to buy for investment funds and forcing that agenda on corporations played a significant role in the reported losses.
It is worth paying attention to investment results for your TSP. Your financial security during retirement will depend in large part on how your TSP investments perform over time. Political trends and agendas are outside the control of individual investors, but all of us can follow the financial results in trends that will impact how TSP money is being invested.
For those who may be curious, the latest financial results for BlackRock from its Q1 2023 financial statement are listed below.
$110 billion of quarterly total net inflows
10% decrease in revenue year-over-year
18% decrease in operating income year-over-year
18% decrease in diluted EPS year-over-year (17% as adjusted)
$375 million of share repurchases in the current quarter and 2.5% increase in quarterly cash dividend
The performance of your TSP investments will be different than how BlackRock's financial statement may appear. Your TSP investments are invested in a large number of companies that make up those in the C, S, I, and F Funds. The overall results of the stocks for these companies in the index funds will determine your financial future.