Carol Schmidlin
Carol Schmidlin, Certified Financial Fiduciary®, MRFC® is the President of Franklin Planning and has been advising clients on how to grow and preserve their wealth for 25 years. In addition to her financial planning practice, she is the founder of FedSavvy® Educational Solutions, which provides Financial and Retirement Literacy Programs for Federal Employees. She is passionate about helping families with all phases of Wealth Management and is a member of Ed Slott's Master Elite IRA Advisor Group. Her practice maintains a home office in Sewell, NJ along with a satellite office in Washington, DC. Carol can be reached at (856) 401-1101.
There are always reasons not to invest for retirement based on the latest bad news, but market ups and downs are a normal part of investing.
The SECURE Act recently became law and affects key components of retirement savings. Here are six important changes the law makes.
New TSP withdrawal options are now available thanks to the TSP Modernization Act, but what are some obstacles federal employees are facing?
Taxes are expected to rise as the government continues to increase spending. These are some tax planning strategies to consider to protect yourself now.
The author describes the retirement planning process for federal employees under both FERS and CSRS.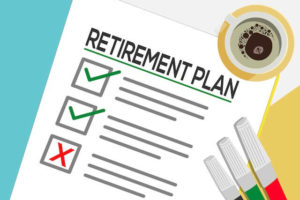 What should a federal employee's surviving spouse do when s/he dies? This is a checklist for handling federal benefits.
A surviving spouse is the only survivor that can leave inherited funds, but there are important tax implications to be aware of with these accounts.
The author says that our current low tax environment may not last which makes now more than ever the time to utilize proactive tax planning strategies.
Without smart planning, distributions from other sources of retirement income can drive up your Medicare costs. The author provides an explanation.
Taking IRA and TSP distributions tax free can reap big savings, and with the recent tax law changes, savings opportunities may be even better.
Contact Carol Schmidlin