Dallen Haws
Dallen Haws is a Financial Advisor who is dedicated to helping federal employees live their best life and plan an incredible retirement. He hosts a podcast and YouTube channel all about federal benefits and retirement. You can learn more about him at PlanYourFederalBenefits.com.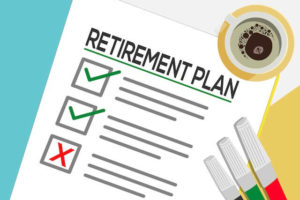 Checking the details of your federal retirement benefits can ensure a smoother process before your last day. These are some items to look for.
What to do with your TSP account upon reaching retirement is an important decision. These are some considerations.
The coronavirus caused the number of TSP millionaires to drop, but as the author explains, you have to stay focused on your long-term goals.
Is phased retirement right for you? Here is an overview of how the program works.
Will you have enough money when you reach retirement? The author says the answer is different for everyone and provides some important planning tips to consider.
The TSP Modernization Act has made it much easier for federal employees to make withdrawals from their TSP accounts.
Having a dream for what you want your retirement to be can help motivate you to plan far enough in advance to achieve it.
Contact Dallen Haws