Dallen Haws
Dallen Haws is a Financial Advisor who is dedicated to helping federal employees live their best life and plan an incredible retirement. He hosts a podcast and YouTube channel all about federal benefits and retirement. You can learn more about him at PlanYourFederalBenefits.com.
There are special provisions for certain federal employees which can make a big impact on their pensions at retirement.
The earlier in your career that you start planning for your future, the brighter it can be. Here are some tips for younger federal employees.
Many people think you need to hit at least the $1 million mark to have a comfortable retirement, but as the author illustrates, this may not always be the case.
The process for catch up contributions in the TSP is changing next year. The author explains why this is important for eligible federal employees.
Deferred retirement is an option for some federal employees, but there are potential downsides.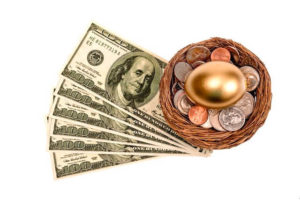 Is there a magic age at which you can retire? As the author illustrates, it is really more of a financial question than an age question.
The Roth TSP and Roth IRA are both important retirement savings tools available to federal employees, but there are some key differences between them.
Are you making these mistakes with your TSP account? They can hold you back in reaching your retirement goals.
Contact Dallen Haws