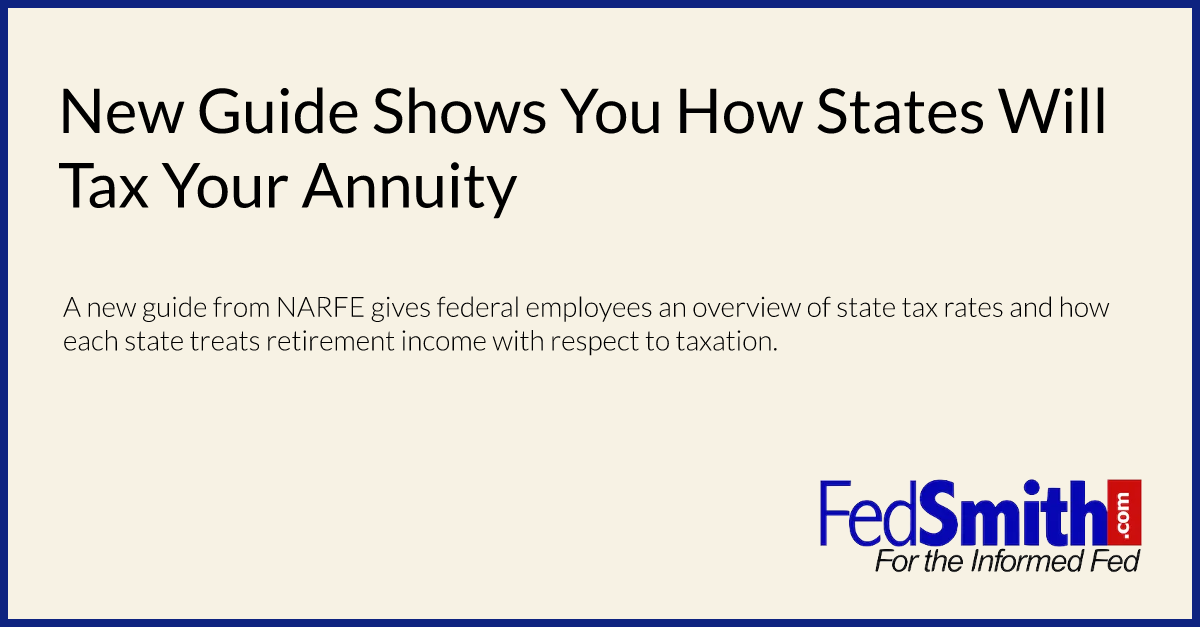 A new guide from the National Active and Retired Federal Employees Association (NARFE) shows federal employees how state taxes are likely to impact their federal annuities.
Just in time for tax day, NARFE's annual state tax roundup for the 2015 tax year lists important facts with respect to federal pensions such as which states have no personal income tax, which allow for exempting the total amount of civil service annuities, and also how states treat retirement income, be it Social Security, federal annuities, etc.
There is a also a list of the sales tax rates of each state.