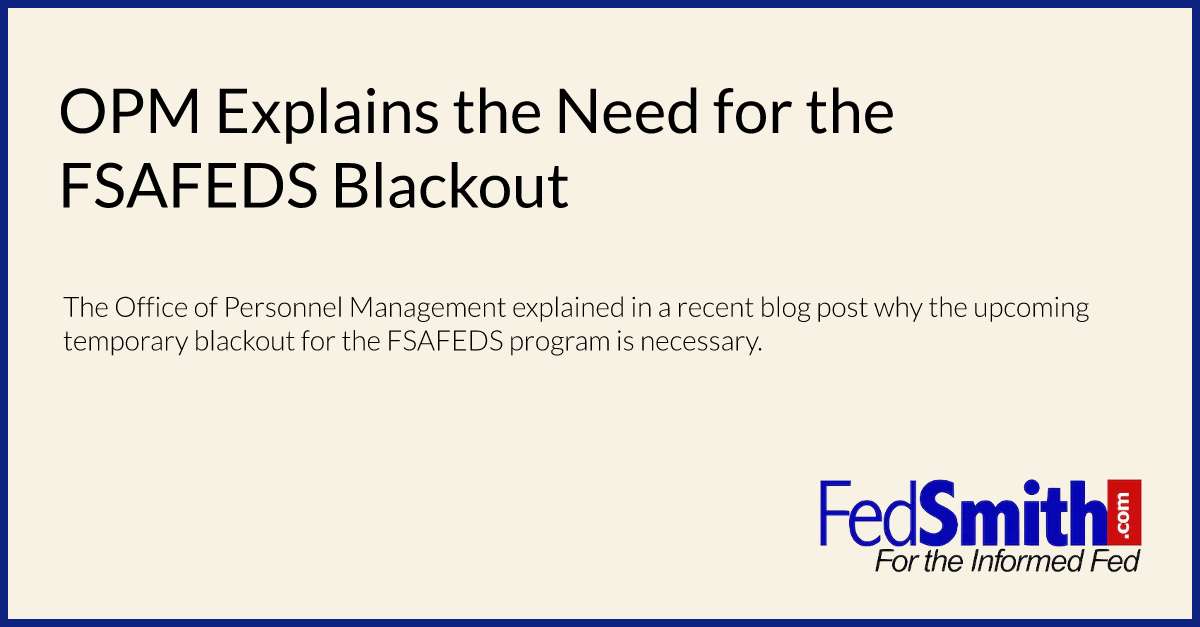 The Office of Personnel Management said in a recent blog post that it regrets the inconvenience the upcoming FSAFEDS blackout may cause for federal employees but said that it is necessary to make upgrades to the FSAFEDS website.
"OPM regrets that the blackout may cause inconvenience for some FSAFEDS participants and we understand their concern," wrote OPM Director of Healthcare and Insurance John O'Brien. "However, given the broad scope of the transition, the sensitive nature of the data involved, and the significant security requirements, a claims blackout period of four weeks is necessary. When the upgrades are complete, we are confident that FSAFEDS will be equipped to deliver enhanced service to participants."
O'Brien explained that the blackout is necessary for WageWorks to set up an enhanced process to file claims and use the FSAFEDS website. WageWorks was recently awarded a new contract and will be taking over as the new administrator for FSAFEDS in September.
O'Brien also added that to minimize the inconvenience of the blackout, OPM scheduled it for late summer when the number of claims are at their lowest and also gave participants several months notice to prepare. For additional details on the blackout and what your options are for financial assistance, see Temporary Blackout Coming for FSAFEDS – Here is What This Means for You.
For additional information, participants can visit the fsafeds.com website or email the FSAFEDS Program Office at FSA@opm.gov.