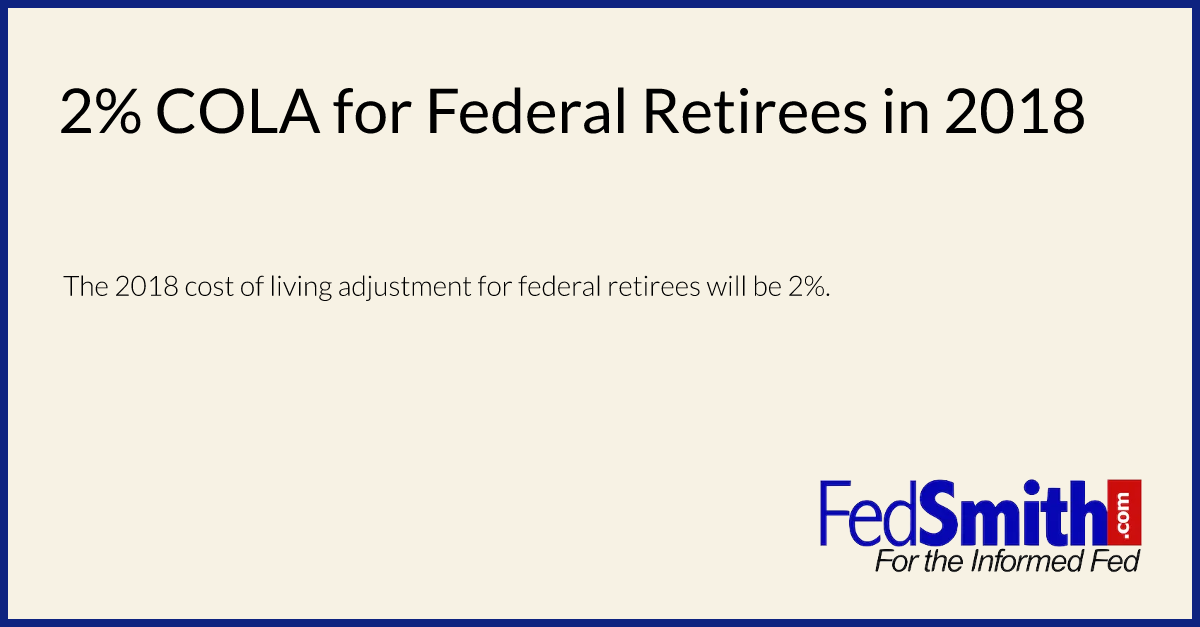 Federal retirees can expect a 2% cost of living adjustment (COLA) in 2018 according to data released by the Social Security Administration Friday. Social Security recipients along with federal retirees will get the increase beginning in January.
Recent estimates from past months showed the COLA could have been as high as 2.2%.
The COLA for federal annuities is determined in reference to the Consumer Price Index for Urban Wage Earners and Clerical Workers (CPI-W), which is calculated by economists and statisticians with the Bureau of Labor Statistics (BLS). The CPI-W is the current index used for measuring increases in the prices of consumer goods such as food and beverages, housing, clothing, and gasoline.
Past COLAs
How does the 2018 2% COLA compare to past years? Here is a quick review:
| Year | COLA |
| --- | --- |
| 2017 | 0.3% |
| 2016 | None |
| 2015 | 1.7% |
| 2014 | 1.5% |
| 2013 | 1.7% |
| 2012 | 3.6% |
| 2011 | None |
| 2010 | None |