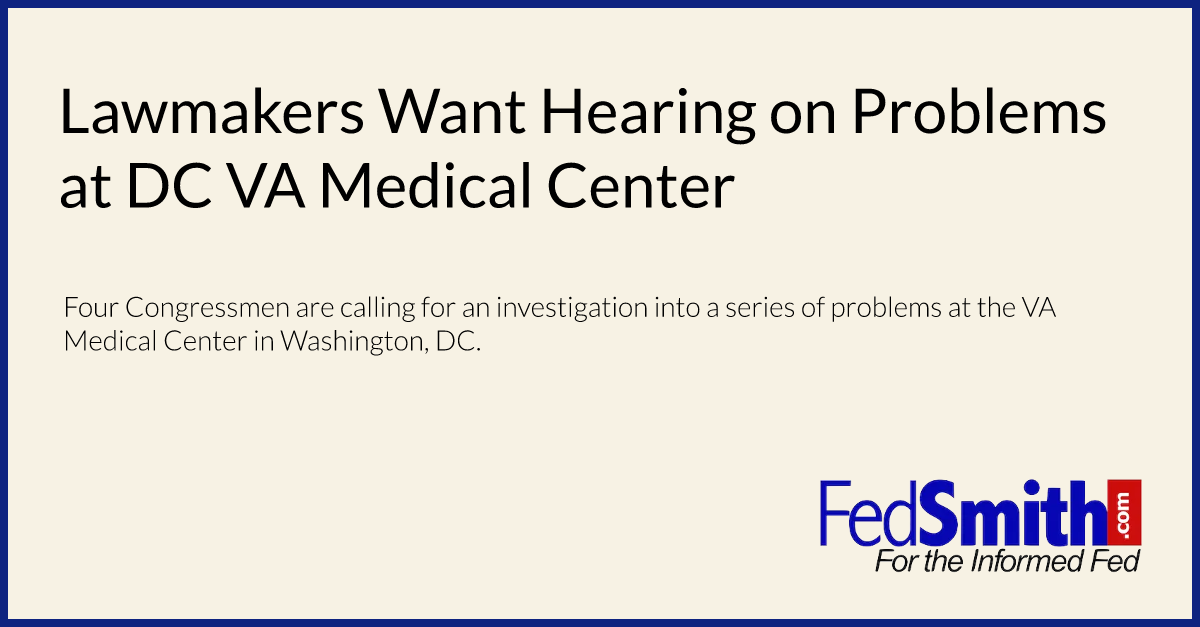 Four lawmakers are calling for a hearing to discuss problems identified at the Washington, DC VA medical center.
The letter was sent by Congressmen Gerry Connolly (D-VA), Ann McLane Kuster (D-NH), Tim Walz (D-MN), and Elijah Cummings (D-MD). Congressman Don Beyer (D-VA) also tweeted his support for a hearing in response to the letter.
In the letter, the lawmakers note that the VA Office of Inspector General issued a report in April which detailed personnel vacancies and unsanitary conditions, while warning that the hospital was putting patients at "unnecessary risk."
An investigation by a local news affiliate in Washington found that the facility had recently suffered a cockroach infestation and that the body of a patient went undiscovered in the hospital's parking lot for nearly two days.
The VA fired the DC medical director, Brian Hawkins, because of the numerous problems at the facility, but the agency said it was then forced to rehire him by the MSPB on appeal. However, the VA successfully fired him a second time under the new VA Accountability Act that provides greater flexibility in removing employees for cause.
"The VAOIG's yearlong investigation revealed that the DC VAMC has at times fallen far short of that standard. Such poor performance is simply unacceptable. We owe it to our veterans to not only address these problems, but also to understand how they were allowed to arise in the first place," wrote the lawmakers in their letter.
A copy of the letter is included below.
Update: I was informed that the House Committee on Veterans' Affairs has a hearing scheduled for May 22 on this topic.
Good thing we've already noticed an oversight hearing addressing this (spoiler: it's next week.) Strange of them to send a letter when this has been known by staff for months. We even changed the date to accommodate the ranking member. 🤷🏼‍♀️ https://t.co/fKABFc2vXQ

— Tiffany M. Haverly (@TiffanyHaverly) May 15, 2018