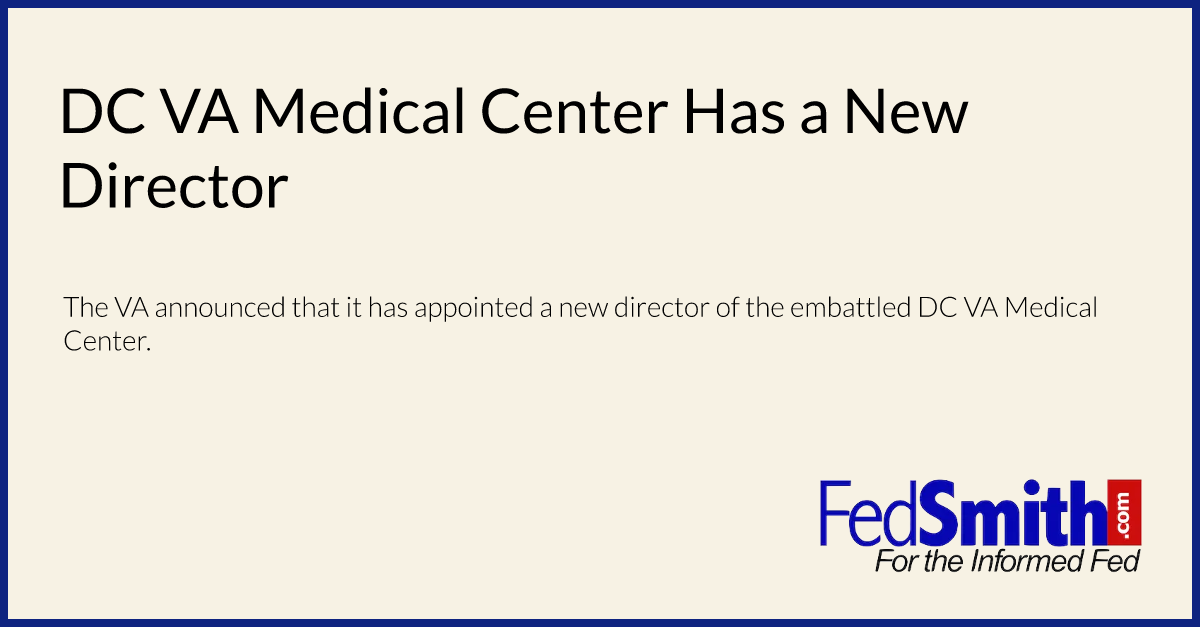 The embattled VA Medical Center in Washington, DC has a new director according to an announcement from the Department of Veterans Affairs.
Michael S. Heimall, a former director at Walter Reed National Military Medical Center in Bethesda, Maryland, has been appointed to the position and will start on October 14. He is the fifth director since at the facility since April 2017.
In that role, Heimall will oversee delivery of health care to more than 121,050 veterans and an operating budget of $610 million.
"Michael's proven experience is what we need to continue to stabilize and make further improvements at the medical center," said VA Secretary Robert Wilkie. "I believe our employees, volunteers and Veterans will greatly benefit from his strong leadership."
A retired U.S. Army officer with 30 years of progressive experience in hospital and health system leadership, Heimall has seven years of experience as CEO in an academic medical center with graduate medical education programs and large research portfolios. From 2015 to 2017, he served as the director for Walter Reed, where he led a 240-bed facility employing 7,000 people.
Recent Problems at the Facility
The DC Medical Center's former director, Brian Hawkins, was fired by the VA, twice, for a number of serious problems at the facility, some of which were featured in an Inspector General's report. Among some of the problems identified were dirty satellite storage areas that were supposed to be sterile, over $150 million of equipment or supplies that had not been inventoried or accounted for, and there was not an effective system to ensure that supplies and equipment that were subject to patient safety recalls were not used on patients.
Hawkins was relieved of duty in light of the report, then forced to be rehired by the MSPB, and then fired again under the VA Accountability Act which became law around the time all of this was happening.