View this article online at https://www.fedsmith.com/2018/12/02/osc-clarifies-hatch-act-guidance-resistance-workplace/ and visit FedSmith.com to sign up for free news updates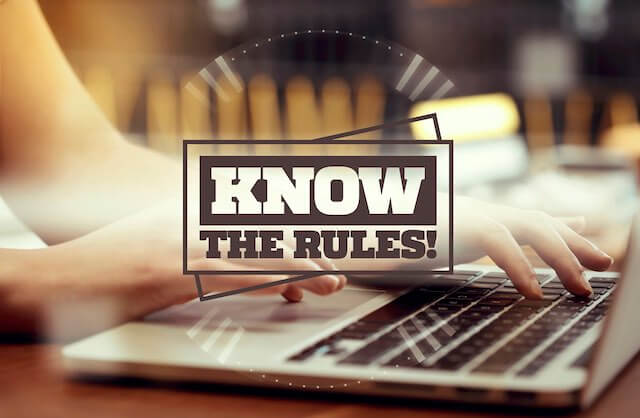 The Office of Special Counsel has issued revised guidance to the email it sent out recently warning federal employees about using terms such as "#Resist" or discussing impeachment while on duty.
Some critics of OSC's original email said the restrictions went too far. For example, National Treasury Employees Union President Tony Reardon said in a statement, "NTEU is concerned about the Office of Special Counsel's latest Hatch Act guidance because its absolute ban on certain topics of discussion is inconsistent with the purposes of the Hatch Act. This guidance is a broad reach that employees may find confusing. It could unnecessarily have a chilling effect on employees' First Amendment free speech."
OSC Issues Clarification
OSC has provided revised guidance with more explanation of the original email. The agency said that it decided to issue the email in the first place because of so many questions it was receiving from federal workers about whether the use of terms such as "#resist" or "the Resistance" while on duty is prohibited political activity under the Hatch Act.
"The Resistance"
In its updated guidance memo, OSC writes:
Specifically, OSC's guidance only applies to covered employees while they are on duty or in the workplace. It does not impose any restrictions on the ability of employees to engage in political activity while off-duty and away from the workplace. Equally important, the guidance does not limit whistleblowers in any way from reporting or disclosing wrongdoing.

In responding to questions from federal employees regarding "#resist" and "the Resistance," OSC considered that "#resist" and "the Resistance" have become slogans of political parties and partisan political groups, including in their efforts to oppose President Trump's reelection. For example, both the Democratic National Committee (DNC) and the partisan political group MoveOn Political Action, among others, have incorporated the concept of "resisting" or "resistance" into their partisan political efforts. The DNC sponsored what it called a "Resistance Summer" in 2017, while MoveOn Political Action sells "Resistance"-themed stickers. Based upon how "#resist," "the Resistance," and other terms have been adopted as slogans by political parties and partisan political groups, OSC advised that employees may violate the Hatch Act by using or displaying in isolation "#resist" or "the Resistance" while on duty or in the workplace. Similar slogans used by the Republican National Committee or other partisan political groups would raise the same concerns.

Usages of the terms "resist" and "the Resistance" while on duty or in the workplace that are not directed toward the success or failure of a political party, candidate for partisan political office, or partisan political group are not prohibited by the Hatch Act. For example, using "#resist" in relation to an issue, such as "#ResistHate" or "#ResistKavanaugh," is not political activity under the Hatch Act. We will continue to evaluate the facts and circumstances of each individual complaint that we receive in order to determine whether any alleged conduct violates the Hatch Act.
Impeachment
As for discussing impeachment, OSC said that its guidance was not intended to prevent all discussions of the subject in the federal workplace.
The agency said that it has been asked whether displaying items in the workplace advocating for impeachment of the president (who is up for reelection in 2020) would violate the Hatch Act. OSC said it has advised against this because the agency "considers advocacy for or against the impeachment of a candidate for federal office to be political activity under the Hatch Act." (OSC added emphasis to the word "advocacy")
But, OSC says, merely discussing impeachment without advocating for or against it against a particular candidate is ok.
Be sure to read OSC's full revised guidance below, or you can contact OSC or your human resources offices directly if you have concerns about a specific circumstance regarding the Hatch Act in your workplace.
2018-11-30 OSC Revised Hatch Act Guidance by FedSmith Inc. on Scribd