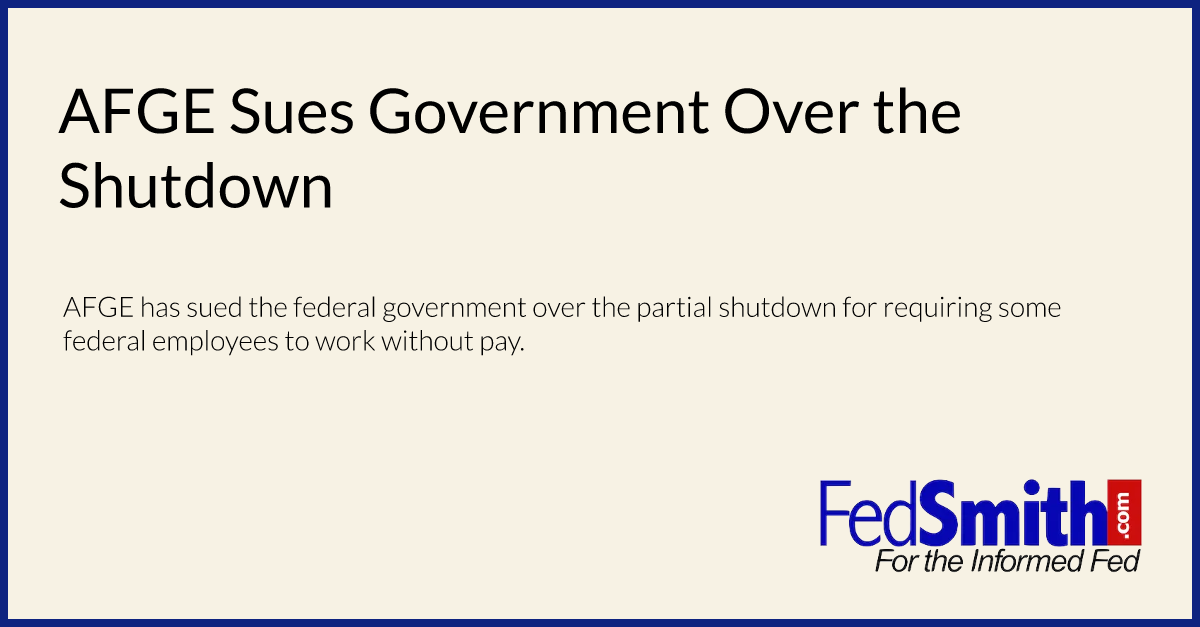 The American Federation of Government Employees has filed lawsuit against the government over the partial government shutdown, saying that it is illegal to force federal employees to work without pay.
"Our members put their lives on the line to keep our country safe," said J. David Cox Sr., the union's national president. "Positions that are considered 'essential' during a government shutdown are some of the most dangerous jobs in the federal government. Our intent is to force the government and the administration to make all federal employees whole."
The Office of Personnel Management says that "excepted" federal employees are those who must work during a partial government shutdown. According to OPM, these employees will be paid after the shutdown concludes and a new appropriations bill is signed into law.
AFGE's lawsuit is in reference to these employees deemed "excepted" or "essential." Although OPM notes that they will get paid eventually, the lawsuit is seeking damages regarding overtime pay. Part of the suit states:
These Excepted Employees were not paid for overtime work performed after the commencement of the shutdown on their regularly scheduled payday ("Scheduled Payday") for biweekly pay period 25, which includes December 9, 2018 through December 22, 2018 ("Pay Period 25"). As a result, Excepted Employees who are classified as non-exempt from the overtime requirements of the Fair Labor Standards Act, 29 U.S.C. § 201 et seq. ("FLSA"), were not paid on their Scheduled Payday for work performed after the commencement of the shutdown in excess of the applicable overtime thresholds. Plaintiffs seek liquidated damages under the FLSA for themselves and all other FLSA non-exempt Excepted Employees in the amount of any overtime payments to which they were entitled on the Scheduled Payday.
This scenario was recently outlined as a possibility for a lawsuit in which federal employees could potentially get double pay resulting from the current shutdown. A class action lawsuit regarding the 2013 shutdown ultimately awarded back pay to roughly 25,000 federal workers. Although these employees are apparently still waiting to get the money, it was awarded to them in the suit. It appears that AFGE's lawsuit is seeking damages along the same lines. For details, see Some Federal Employees Could Get Double Pay for the Shutdown.