Those who have been reading FedSmith articles over the past years will recognize the name of Robert J. Gilson (Bob). Bob has written numerous articles for FedSmith, primarily on insights into the federal government's labor-management relations program, for a number of years.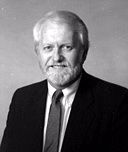 On September 19, 2019, President Trump announced Bob Gilson has been appointed to the Federal Service Impasses Panel (FSIP) for a five-year term.
The Impasses Panel resolves impasses between federal agencies and unions representing federal employees. If bargaining between the parties, followed by mediation assistance, does not result in an agreement, either party or the parties jointly may request the Panel's assistance. This third-party process is used in the federal program as an alternative to federal unions having the right to strike as is the case in the private sector.
Bob's appointment is unique in that, as far as I can determine, he is the first former (now retired) federal employee appointed to the Panel with extensive knowledge and experience in federal labor negotiations including negotiating numerous collective bargaining agreements on behalf of agencies.
I have known Bob since the 1970's when we worked at the agency subsequently renamed the Office of Personnel Management (OPM). Bob was probably the most requested instructor by federal agencies for conducting labor relations training on all aspects of the federal program. I also worked with Bob on numerous occasions on labor relations projects with a government contracting firm (FPMI) for a number of years.
Bob has been the chief negotiator or conducted labor relations training or training for federal supervisors in most federal agencies either as a private consultant or as a federal employee. He has also authored a number of books and articles on various aspects of the federal labor relations program.
Two of the cases in which he was involved while working for the Department of the Navy were ultimately resolved by the U.S. Supreme Court and another case in which he was involved was resolved by the Supreme Court of Canada.
Without a doubt, Bob's extensive experience in the federal labor relations program, his insight into the nuances and implications of language in labor-management contracts, and his ability to convey his ideas in a logical, persuasive manner will soon have a behind-the-scenes impact at the Panel.