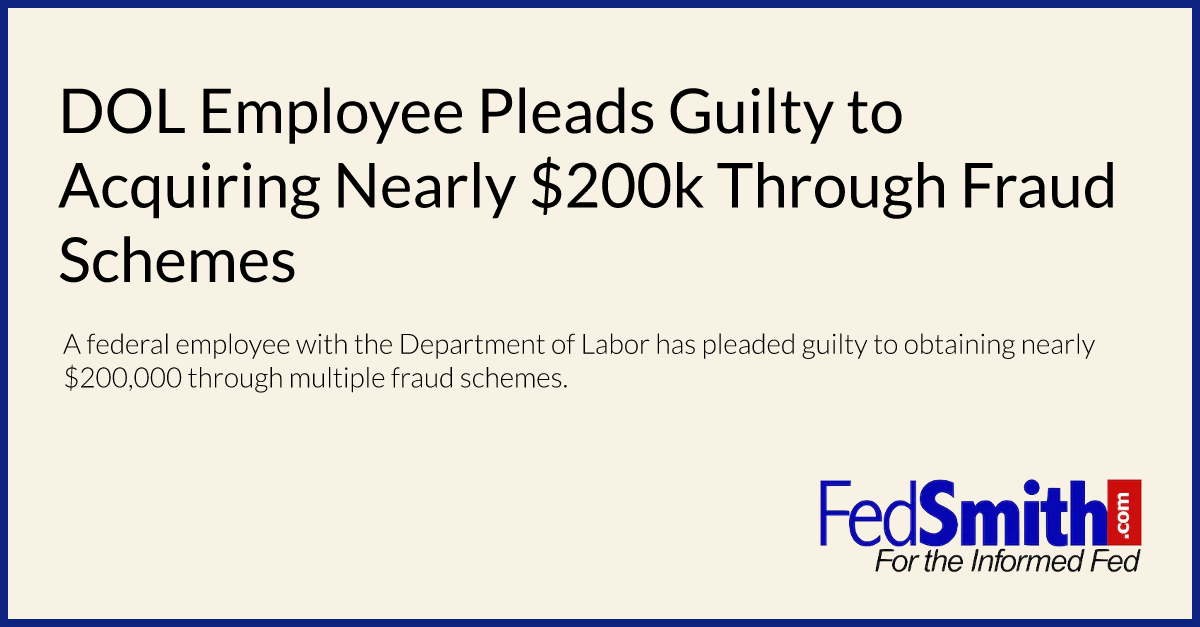 A federal employee with the Department of Labor pleaded guilty recently to obtaining a total of $197,366 via multiple fraud schemes.
According to an announcement from the Justice Department, Thomas Hartley, age 49, of East Stroudsburg, Pennsylvania made the guilty plea in a U.S. District Court on March 21, 2023. He is a Special Agent with the Department of Labor.
Hartley applied for and collected unemployment benefits from the state of Pennsylvania to which he was not entitled. Between April 2020 and September 2021, he collected approximately $60,284 in unemployment benefits through the mail by falsely claiming that he was unemployed when he actually was working full time on active duty with the New Jersey National Guard and failing to disclose that he was on military leave from his full time job with the Labor Department.
Hartley also admitted to fraudulently obtaining $23,582 in Basic Allowance for Housing (BAH) funds from the Army, $50,000 in "lost wage" benefits paid by USAA insurance, and $63,500 from his Thrift Savings Plan (TSP) account.
Regarding the TSP funds, Hartley fraudulently obtained those by falsely claiming that he was not married, when in fact he was married at all times. He then transferred the funds to himself or to a bank account solely in his name without the knowledge or consent of his wife.
In order to obtain the USAA lost wage insurance, Hartley falsely claimed that he had lost wages resulting from a car accident when in fact he was suspended without pay from his position at the Labor Department as a result of an ongoing criminal investigation. He thereby was able to collect approximately $50,000 in lost wage benefits to which he was not entitled.
Under federal law, the charge of Mail Fraud carries up to a maximum sentence of twenty years in prison, a term of supervised release following imprisonment, and a fine.