Ian Smith
Ian Smith is one of the co-founders of FedSmith.com. He enjoys writing about current topics that affect the federal workforce.
A majority of FedSmith readers said in a recent survey they want the climate change debate left out of their TSP accounts.
The automatic enrollment percentage in the TSP is going to be increasing in 2020.
OPM's retirement backlog showed only a slight drop in May as compared to the previous month.
The TSP has provided additional information about how withdrawals will work under the TSP Modernization Act.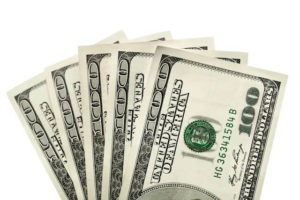 A draft spending bill put forth in the House contains a pay raise for federal employees in 2020.
The federal government routinely pays benefits to people who have died. Another bill has been introduced to try to prevent this from happening.
A request for proposal has been issued seeking managers for four of the funds within the TSP.
One Congressman wants to ensure the TSP offers no economic support for Russia and China.
Should federal agencies have to buy their floral decorations domestically? One Congressman wants to make it a requirement.
Recently introduced legislation would ban federal employees from flying first or business class on official travel.
Contact Ian Smith