Think working for the government is boring? The author highlights some of the more unique federal job positions.
Writing good KSAs on a federal job application can be challenging. These are two real world examples to help illustrate techniques.
If you have ever considered joining a credit union, these are some that offer membership and benefits for federal employees and military.
Planning a trip soon? These are some discounts offered by different airlines to federal employees and members of the military.
It is important for federal job seekers to understand how KSAs fit into the federal hiring process and how to answer them. Here is an overview.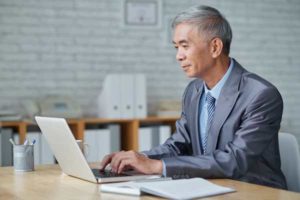 How can you earn extra income after you've retired? The author provides some ideas.
With a well-planned approach, applying for a federal job can go more smoothly. These are some tips to help make the process better.
Is getting an advanced degree worth it? The author looks at some of the considerations as well as pros and cons.
Federal employees often have to relocate for work, and there are incentives available. These are some tips to help make your move easier.
You may have considered starting a side business to go along with your federal job. The author provides some important considerations for running your own business as a federal employee.
Contact Jason Kay