Ralph R. Smith
Ralph Smith has several decades of experience working with federal human resources issues. He has written extensively on a full range of human resources topics in books and newsletters and is a co-founder of two companies and several newsletters on federal human resources. Follow Ralph on Twitter: @RalphSmith47
Is there a possibility or probability of no cost of living adjustment (COLA) in 2021 for Social Security recipients and federal retirees?
The TSP's I Fund will continue using the current index rather than a broader international index based on a decision made today.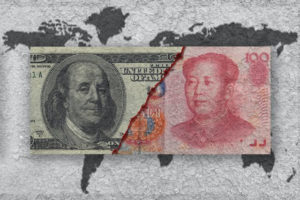 Do FedSmith readers support or oppose expanding I Fund investments into Chinese companies?
As the TSP moves ahead to expand I Fund investments, President Trump has nominated new members for the TSP's governing board.
TSP stock fund prices surged ahead in April. See how your investments fared in this volatile environment.
Federal employee unions are highlighting their conditions that "must be met" before employees return to work. Federal employees should exercise caution though.
The stock market has been volatile and stock funds have been dropping in value. How have TSP investors reacted so far?
A former customs officer and NTEU chapter president was removed and his firing was upheld by the Federal Circuit Court of Appeals.
Good news for TSP investors: The TSP stock funds have started to bounce back from the stock market's low point in March.
Two long-time federal employees are front and center amid government efforts to contain the COVID-19 coronavirus.
Contact Ralph R. Smith