Ralph R. Smith
Ralph Smith has several decades of experience working with federal human resources issues. He has written extensively on a full range of human resources topics in books and newsletters and is a co-founder of two companies and several newsletters on federal human resources. Follow Ralph on Twitter: @RalphSmith47
The TSP is making changes to its Lifecycle funds by increasing the percentage invested in stocks and international stocks in order to improve returns.
OPM was created to improve government efficiency and performance management, but a new GAO report suggests it has failed.
An agency and a union went before the FSIP to resolve a bargaining dispute about official time and telework procedures. Here are the results.
Use or lose leave is annual leave that expires if regulatory requirements are not met, but what happens in the event of a shutdown? Do the requirements apply?
I was shocked by the small pay increases under the new locality areas. Am I missing something?
Which TSP fund has the best return for the 1st quarter in 2019? Here are all of the TSP returns for the month of March, year-to-date and the past 12 months.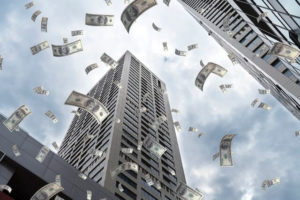 Which areas received the biggest locality pay increases in 2019 and which ones received the smallest increases?
FedSmith readers have anxiously been awaiting the finalized salary figures for 2019 that reflect the pay raise. Here is how much your pay will be for the remainder of the year.
A nomination has been made for the position of General Counsel at the FLRA. How many cases are being held pending confirmation of a new GC?
 I just received my first interim FERS payment. When can I expect to begin receiving the supplement?
Contact Ralph R. Smith