Ralph R. Smith
Ralph Smith has several decades of experience working with federal human resources issues. He has written extensively on a full range of human resources topics in books and newsletters and is a co-founder of two companies and several newsletters on federal human resources. Follow Ralph on Twitter: @RalphSmith47
GAO recommends the BLS evaluate the data sources used to calculate the annual COLA as they may not be accurate.
A Court of Appeals has expanded the scope of bargaining in the federal government by overturning a decision of the FLRA.
In what has been a volatile year, the TSP's C Fund has turned positive in 2020 despite a dramatic downturn in March.
The FLRA is using videoconferencing on a limited basis but it may be useful on a broader scale.
Michael Kennedy, Chairman of the Retirement Thrift Investment Board, has announced his resignation.
The database of federal employee salaries has recently been updated with new data. Here is an explanation of how to successfully locate specific records.
All of the TSP stock funds had positive returns in May with one fund gaining 8.79% for the month.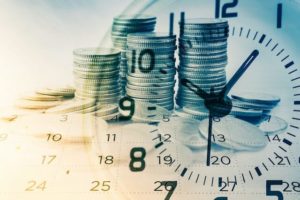 The VA is successfully implementing recent executive orders to restrict the use of official time and free office space previously used by unions.
The TSP is providing positive returns for investors in May as people are going back to work and the economy may start turning around.
The Federal Salary Council has made recommendations for locality pay areas and a pay raise for federal employees in 2021.
Contact Ralph R. Smith