Ralph R. Smith
Ralph Smith has several decades of experience working with federal human resources issues. He has written extensively on a full range of human resources topics in books and newsletters and is a co-founder of two companies and several newsletters on federal human resources. Follow Ralph on Twitter: @RalphSmith47
The coronavirus significantly impacted the stock market in February. Which funds had the largest losses and which ones gained?
From the end of December 2018 to the end of December 2019, the average TSP balance for FERS employees was up almost 14.2%.
The stock market is falling fast. Many TSP investors have seen their accounts dwindle in value in just a few days. Is this the time to sell your TSP stock funds?
A Federal Register notice authorizes removing employees from coverage by the labor relations statute when unions are not compatible with the mission of DoD.
OPM has released its proposed legislative changes impacting pay and benefits for the federal workforce. Here is a summary.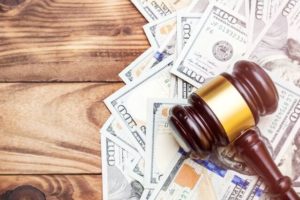 The FLRA has issued a decision overturning a long-standing restriction that made it more difficult to cancel union dues payments.
The 2021 budget proposes major changes in federal benefits to align more closely with private sector benefits.
A task force report urges major changes to the civil service system from pay and benefits to handling removal actions and appeals by federal employees.
Stock markets reacted quickly to news of a virus spreading quickly. The January TSP returns reflect this fear.
The FLRA has extended time for public comments to proposed regulatory changes on federal labor relations issues.
Contact Ralph R. Smith