Tag: Hillary Clinton
The Department of Justice IG has announced his office will be reviewing how the FBI handled its inquiry into Hillary Clinton's email use around the time of the presidential election.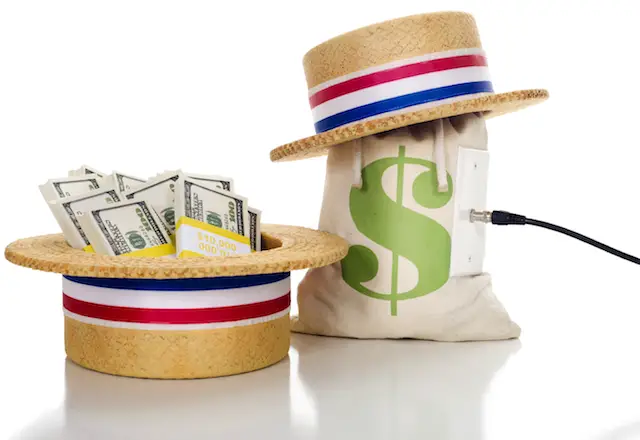 Federal employee unions are generally supportive of Democrats. Federal employees donating in the 2016 election cycle followed suit. Here is a breakdown from agencies with significant donations.
In a follow up letter to Members of Congress, FBI Director James Comey said his agency has found no new evidence that would warrant any charges against Hillary Clinton for her use of a private email server while Secretary of State.
Senator Harry Reid (D-NV) sent a letter to FBI Director James Comey in which he told him he may have violated the Hatch Act by revealing his agency's investigation days before the election of additional emails related to Hillary Clinton's private email server.
FBI director James Comey told Congress today his agency was reopening its investigation into Hillary Clinton's use of a private email server after the FBI discovered emails that it believed to be pertinent to the investigation.
The Associated Press conducted a fact check of some of the statements made by both candidates in the final presidential debate on October 19.
Two Congressmen sent letters this week requesting that the State Department Under Secretary for Management be removed from his position over reports that he proposed a "quid pro quo" arrangement with the FBI to change the classification level of an email from Hillary Clinton's private server.
The State Department will process for release an additional 3,000 pages of Hillary Clinton's emails before Election Day, according to a report Wednesday night.
Who will receive your vote in the upcoming presidential election? Did the first debate influence your vote? Share your feedback in this short survey.
House Science Committee Chairman Lamar Smith (R-Texas) on Tuesday issued a subpoena to FBI Director James Comey for documents related to Hillary Clinton's personal email server.