View this article online at https://www.fedsmith.com/2016/03/22/great-customer-service-congressman-gets-response-from-irs-after-almost-8-years/ and visit FedSmith.com to sign up for free news updates
Congressman Paul Gosar (R-AZ) recently described in an editorial his frustrations with getting service from the IRS after a group of which he was a member applied for tax exempt status and didn't receive a response until almost 8 years later.
Titled Failure At The Speed Of Government: Nearly Eight Years Later, I've Finally Heard Back From The IRS and originally published on the Daily Caller, Gosar let loose on the agency that he said has lost "any incentive to deliver a positive return on investment to the American people."
"You can now officially add my name to the endless list of Americans who have fallen victim to big government incompetence," wrote Gosar.
He continued:
"On July 2, 2008, nearly 8 years ago, I was part of a group that applied for tax exempt status with the IRS on behalf of a 501(c)(3) foundation that I helped set up named the Alaska Dental Outreach Consortium. This foundation simply was meant to help connect rural Alaskans with oral health providers throughout the state.
Fast forward 7 years, 7 months and 6 days into the future to February 8, 2016: I finally receive confirmation, from the now disgraced Cincinnati branch of the IRS, confirming that the Alaska Dental Outreach Consortium has officially been granted tax exempt status."
While it was good news that the group's request was ultimately granted, unfortunately it was too little, too late. As Gosar noted in his article, the group is now out of business which he blamed in part on the failure of the IRS to grant the group's request.
Gosar said his experience is hardly unique and that many Americans face similar treatment in dealing with federal agencies (he cited the VA as another example). He used the story as impetus to call for a reduction in the size and scope of the federal government, saying that a failure to do so would lead to a lack of "common sense accountability measures that incentivize good behavior."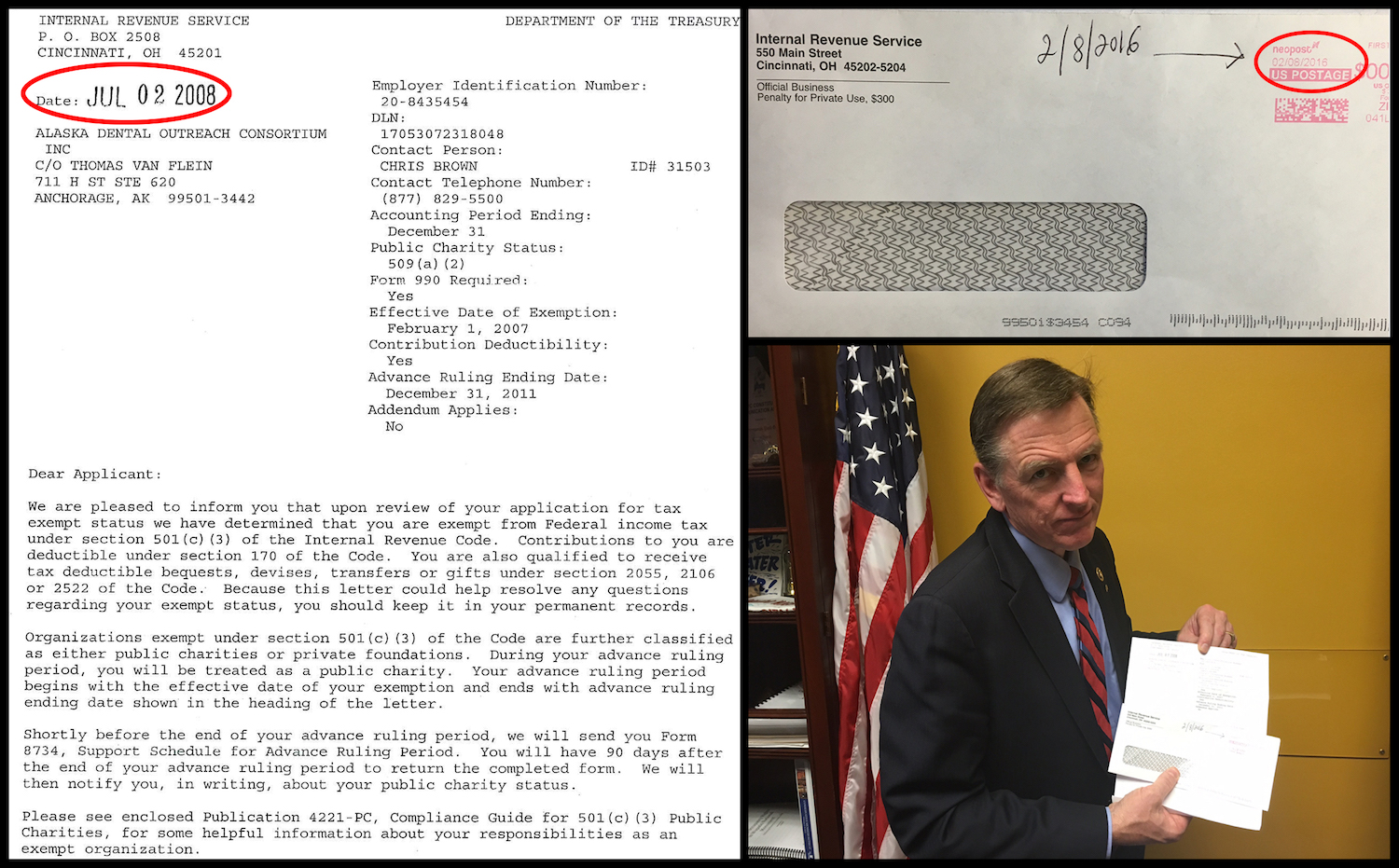 Want to see more articles like this one? Sign up for FedSmith's free email lists!