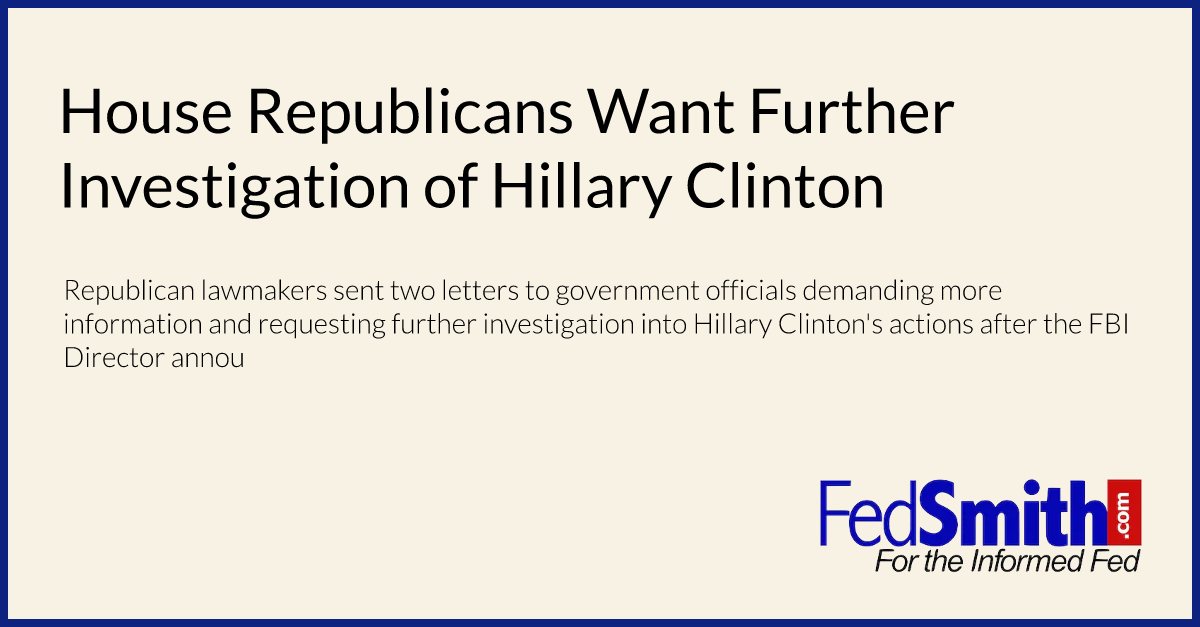 Over 200 House Republicans sent a letter to FBI Director James Comey on Monday demanding an explanation as to why he declined to recommend prosecution against Hillary Clinton for failing to use proper safeguards when handling classified information during her tenure as Secretary of State.
In the letter, the Congressmen stated that they were easily able to find a past case where a Marine was found guilty for failing to report that he mistakenly took classified documents from his workplace when cleaning out his desk. The Congressmen quoted where Comey had said that during his investigation he couldn't find any such cases as precedent.
The lawmakers also said in the letter that Comey seemed to be declining to recommend prosecution based on intent. "You seem to have picked a new standard out of thin air – 'extreme carelessness' – to describe the actions of Secretary Clinton and her staff. We do not understand the need to have cited any lack of intent on the part of Secretary Clinton when the law sets forth a felony violation for something less than intentional conduct – 'gross negligence,'" wrote the Congressmen.
The FBI Director was not the only government official to get a letter from lawmakers.
House Oversight and Government Reform Committee Chairman Jason Chaffetz (R-UT) and House Judiciary  Committee Chairman Bob Goodlatte (R-VA) also sent a letter to U.S. Attorney for the District of Columbia Channing D. Phillips requesting an investigation to determine whether or not Clinton committed perjury during her testimony to Congressional committees.
The lawmakers said in their letter that evidence collected during the FBI's investigation of Clinton "appears to contradict several aspects of her sworn testimony."
It is unclear at this point if any further investigations will be conducted.