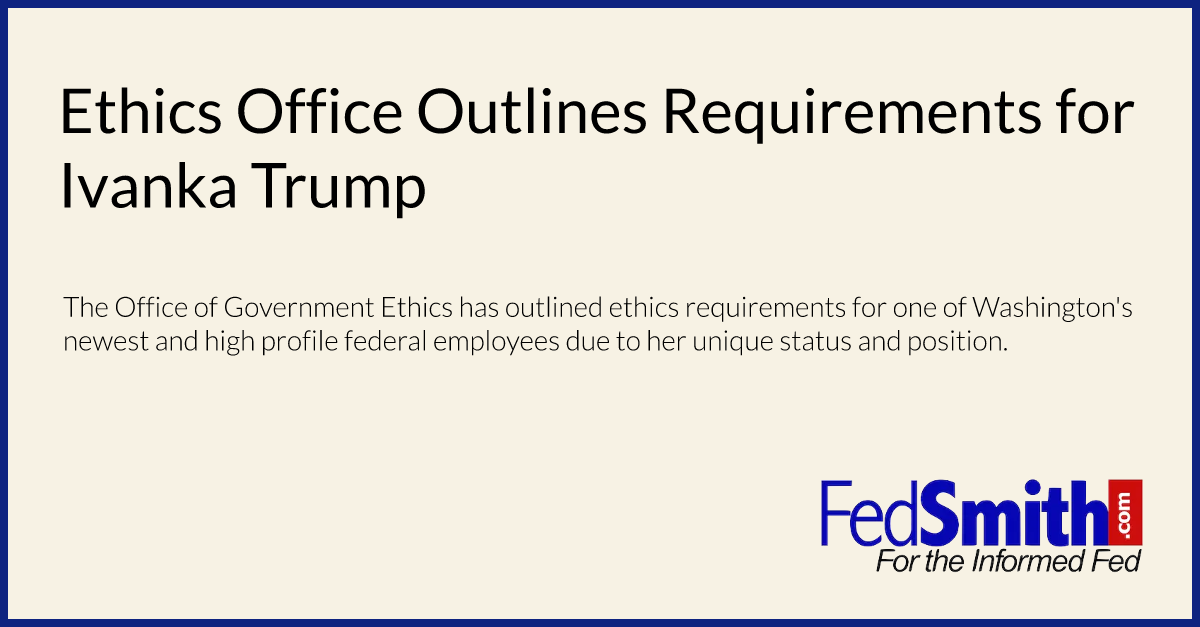 One of Washington's newest federal employees will have to file financial disclosure statements and be provided ethics training by the White House according to a letter from the Office of Government Ethics.
The letter was sent in regards to Ivanka Trump, President Trump's daughter, who recently became an official federal employee serving as an advisor to her father in the White House.
The letter was sent to Senators Elizabeth Warren (D-MA) and Tom Carper (D-DE) in response to inquiries they made about ethical implications of Ivanka Trump working in the White House.
The letter says that Ms. Trump is now subject to financial disclosure requirements and must file new entrant reports within 30 days of her appointment to the government. She also must separate herself from "participating in particular matters affecting her financial interests" which includes the financial interests of her family business.
The letter also states that if she is not receiving a salary as has been reported, "she is not covered by a prohibition on supplementation of government salary or a prohibition on earning outside income applicable to appointees at her level."
The letter also says that the White House is responsible for providing ongoing ethics training for Ms. Trump as well as monitoring compliance with any actual or apparent conflicts of interests that may arise.
A copy of the letter is included below.
OGE Response to Senators Warren and Carper Re: Ivanka Trump