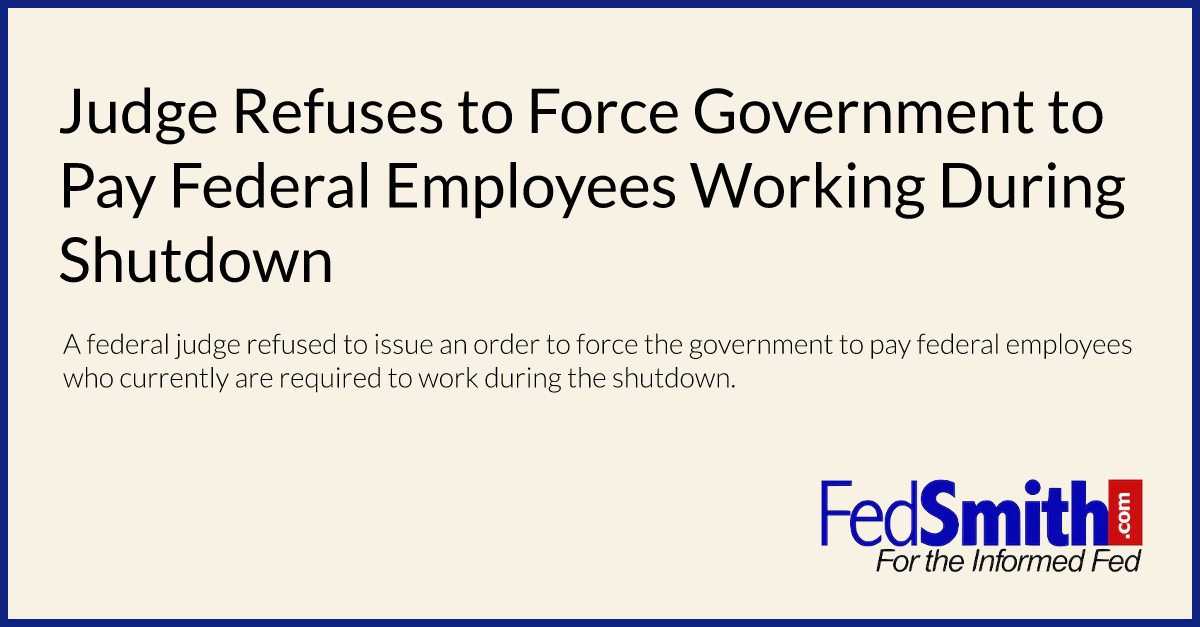 A federal judge refused to issue an order to require the government to pay federal employees who are currently working without pay during the ongoing partial government shutdown.
The National Treasury Employees Union had asked U.S. District Judge Richard Leon to immediately stop the federal government from requiring federal employees to continue to work without pay, arguing that it is unconstitutional for the Antideficiency Act to require excepted employees to work during a shutdown.
"If employees are working, they have to paid. If there is no money to pay them, then they should not be working," said NTEU National President Tony Reardon.
The judge, however, refused to grant the request, saying it would be "profoundly irresponsible" and throw the nation into "disarray."
"At best it would create chaos and confusion," Leon said in court on Tuesday. "At worst, it could be catastrophic."
Courthouse News Service further described Leon's comments in the hearing this way:
Leon acknowledged the difficult position in which the shutdown has placed federal workers, who started missing paychecks last week, but said he could not grant the relief they were after. He said blocking the government from forcing employees to come in without pay could cause major disruptions to crucial government operations.
The requirement that excepted federal employees must work during a partial government shutdown is the basis for lawsuits from federal employee unions who allege that it is a violation of the Fair Labor Standards Act. Both AFGE and NTEU have filed lawsuits making this assertion, and NTEU also sued on the grounds that the work requirement is unconstitutional.