Ralph R. Smith
Ralph Smith has several decades of experience working with federal human resources issues. He has written extensively on a full range of human resources topics in books and newsletters and is a co-founder of two companies and several newsletters on federal human resources.
There are numerous changes to the FEHB for 2017. Check to see if any of these changes will impact your choice of a health insurance plan for next year.
Contributions to the CFC have been going down each year since 2009. A new executive order seeks to reverse this by allowing retired federal employees to donate as well as allowing agencies to count federal employees' time spent working for charity as a monetary donation.
Which FEHB plans have the biggest monthly increases for an employee over last year? Which are the most expensive plans by employee monthly share? Which are the cheapest plans by employee monthly share? Here is a breakdown.
The first debate among leading candidates for president is over. Most readers indicate it did not impact their vote.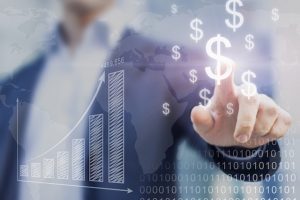 All but one TSP fund had positive returns in September. Here are the best and worst performing funds so far in 2016.
What will you pay for your insurance benefits next year? Here is a quick explanation of how to locate the FEHB health insurance rates for 2017.
The average rate increase for 2017 under the health insurance plan for federal employees (FEHB) will be 6.2% in 2017.
Who will receive your vote in the upcoming presidential election? Did the first debate influence your vote? Share your feedback in this short survey.
The total compensation differential between federal and private sector employees continues to grow larger after the end of a partial federal pay freeze.
Contact Ralph R. Smith