Ralph R. Smith
Ralph Smith has several decades of experience working with federal human resources issues. He has written extensively on a full range of human resources topics in books and newsletters and is a co-founder of two companies and several newsletters on federal human resources. Follow Ralph on Twitter: @RalphSmith47
An investigation into leaking intelligence information surrounding the resignation of national security adviser Michael Flynn has been requested by two House Committees. This begs the question, should federal employees work to oppose President Trump?
What changes are likely to occur to your pay and benefits? These are some proposed changes federal workers might see under a new administration based on what we know today.
A new bill contains one sentence: "The Department of Education shall terminate on December 31, 2018."
How much time and money are spent at the VA on official time? GAO finds no consistent reporting system.
The Election Assistance Commission (EAC) is targeted for elimination in a new House bill.
With a significant percentage of federal employees indicating they may quit if Donald Trump should be elected, the number of retirement claims should have surged more than usual in January. That did not happen.
The Merit Act of 2017 would make it much easier to fire a federal employee. Here are the details of this recently introduced legislation and what it would mean for the federal workforce.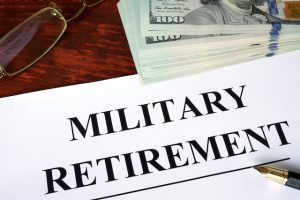 A new military retirement system is going into effect. Here is how it will work.
We know that elections have consequences. With Republicans now controlling both Houses of Congress and the White House, the support of Democrats by federal employee unions is likely to result in changes in federal labor relations.
All TSP funds had positive returns in January and for the past 12 months. Here are the results.
Contact Ralph R. Smith