Tag: DoD
In one of many appeals brought by furloughed Defense employees as the result of the 2013 budget sequestration process, the appeals court has found no error in the handling of one employee's appeal.
AFGE scored several legislative victories in the House of Representatives last week.
The annual defense authorization bill recently passed by a House Committee includes a provision to extend bigger payouts to DoD civilian employees who want to leave their jobs early.
The Department of Defense has announced that it is officially lifting the agency's civilian workforce hiring freeze, but with some restrictions.
The Defense secretary has called for a review of DoD's business operations. The author says that this can work to reduce costs and improve operations at the agency.
The Trump administration has said it wants to make cuts to the overall size of the federal workforce, however, the author says that that this may be harder to do than it would seem on the surface.
The Defense Department has issued agency-specific guidance on the hiring freeze. The author provides a complete breakdown of the details.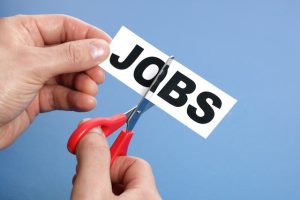 The Department of Defense recently released new rules for reduction in force. The author explains what the implications of these new rules for federal employees.
The Senate voted overwhelmingly Friday to confirm James "Mad Dog" Mattis to be the nation's new secretary of Defense and John Kelly to be secretary of Homeland Security.
The Defense Department has been given authority for a $15,000 increase in buyout payments for federal employees. It will probably not be the last agency receiving this increase.