Q&A
Our Q&A section features questions that the FedSmith.com authors answer that our readers send to them. We share them here to help you with your federal career as well as planning for your retirement. We encourage you to send your questions to the authors for use in future posts.
I've heard that there are two different computation factors that are used in computing the FERS annuity; 1% and 1.1%. What's the difference between them?
When and why did government shutdowns first occur? The reason is a 1980 memo from the attorney general under President Jimmy Carter who concluded a law passed in 1870 required a shutdown.
Does the locality pay raise percentage cited for 2018 include the basic pay raise of 1.4%?
How are the locality pay calculations done? The increase in my 2018 salary with locality pay factored in seems to be lower than what I was expecting.
Federal retirees will get a higher pay raise next year than what is proposed for current federal employees. I feel this is unfair; why is this the case?
I understand that my Medicare Part B premiums can be higher if my modified adjusted gross income is above a certain amount. How is MAGI calculated?
I'm a FERS employee who has worked part time for part of my federal career. How does this affect my length of service and the way my FERS annuity is computed?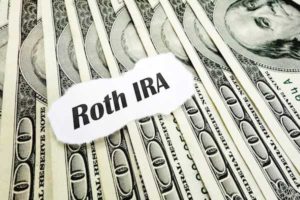 Last year I contributed the max to a Roth IRA, but it turned out that my income was too high to contribute. Is it too late for me to fix this?
With respect to the "best" date to retire, are there special considerations for law enforcement officers?