Tag: Finance
How can you go about selecting a financial advisor to help you plan for retirement? These are some questions to ask and red flags to watch for.
An annual survey on retirement preparation shows that many Americans believe they are not saving enough for retirement and are consequently feeling stressed.
The author says there are four motivations that drive our retirement decisions, and if too many of them go unaddressed, it can create a less secure financial future.
For many people, the new year represents a fresh start. The author provides some suggestions on how to develop long lasting financial goals to put you on a path towards a comfortable retirement.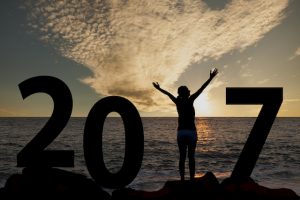 The start of a new year is often a time when we make plans for a better future. The author lists what she sees as the three most critical planning tips of a solid retirement plan for federal employees.
There will be a modest lame duck session of Congress with the announcement that lawmakers would approve another short-term extension of  spending authority through late March.  A temporary spending bill through March 31 will keep government spending at last year's levels.
Our relationship to money changes as we get older. So do the mistakes that we make with it. These are some of the biggest ones we are likely to make and how to avoid them.
Want to be a millionaire someday? These are five habits that people who become millionaires practice that helped them get there.
Borrowing money has become commonplace for the federal government to fund its operations. What is this likely to mean for future tax rates? The author provides an analysis.
The author notes that despite his handle, the original Lone Ranger didn't actually ride alone. He had the assistance of Tonto, his trusted companion. Federal employees considering planning their retirements alone can learn from this analogy: they can often fare better with the assistance of a trusted guide to help them. The author provides suggestions on what to look for in a federally focused financial planner.